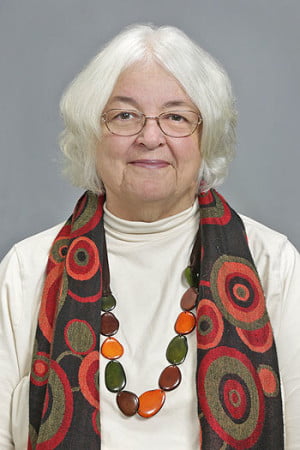 Legislative News by Nelda Holder –
In November, voters in North Carolina will have the responsibility of voting for or against six amendments to the state Constitution.
This is a mildly staggering number of constitutional propositions in one voting period, complicated by a legislative battle over just how the amendments will be presented on the ballot. The end result of that fight could change the systematic presentation to a new, and if we may be allowed to say so, less informative version of each of the six questions.
The amendments that will appear on the ballot include these topics:
"Maximum Income Tax Rate of 7.0%" (SB 85)
"Protect Right to Hunt and Fish" (SB 677)
"Strengthening Victims' Rights"
(HB 551)
"Judicial Vacancy Sunshine Amendment" (SB 814)
"Require Photo ID to Vote" (HB 1092)
"Bipartisan Ethics and Elections Enforcement" (HB 913)
Simply taken at face value, they make an interesting group. Be careful, however. Don't judge these books by their covers. As those bilingual wet-floor signs say: WARNING / AVISO: the titles of these bills are a bit tricky to navigate. In September and October, this column will examine each of those six amendments to provide as much clarification as possible for your decision-making.
This month's column, however, is devoted to the 13 constitutional amendments that did not make it to the ballot. Yes, a total of 19 amendments to the state's Constitution were proposed, having to do with a wide range of governmental power.
For example, left behind on the floor of the Statehouse were such proposed amendments as:
"NC Adopt Equal Rights Amendment/Funds" (SB 75)
"Up Minimum Wage With COLA" (SB 806)
"Taxpayer Bill of Rights" (HB 727)
"Limit Governor/Lieutenant Governor to Two Terms" (HB 105)
"Limit Legislative Service to 16 Years" (HB 413)
"Actually Drain the Swamp" (SB 800)
Bottoms up! Just for the fun of it, let's look at "Actually Drain the Swamp," since it was obviously not taken seriously by the majority of the legislators. The bill was introduced by three primary sponsors, including Buncombe County's own Sen. Terry Van Duyn (D), along with colleagues Jeff Jackson (D) of Mecklenberg and Erica D. Smith (D) from the eastern part of the state.
Basically, "Drain the Swamp" is a lengthy dream list that includes new proposals but would also reinstate some old Democratic (and I daresay citizen-activist) favorites that over the past few Republican-majority years have been repealed as state law. That includes reenacting a nonpartisan method of electing NC Supreme Court and Court of Appeals judges; recreating a public financing fund for various judicial campaigns; establishing an independent redistricting commission (a move supported, during Democratic dominance, by some of the current Republican leadership); and modernizing the voter registration process (including online registration).
Some of the proposal's other zingers include establishing a 48-hour notice of meetings of all legislative committees; developing the provision for live video and audio streaming of all legislative committees and commissions meeting in the legislative complex; extending the waiting period for former legislators who become lobbyists from the close of a session during which the legislator served six months, to a period of two years from the time of leaving office; and instituting a program of campaign financing grants.
This bill was introduced on May 31, and on June 1 it was summarily dumped into the Committee on Rules and Operations of the Senate, never to be seen again. But you have to imagine the sponsors had a lot of fun writing it.
"Limit Legislative Service to 16 Years" is pretty self-explanatory, but it would have applied to future legislators and not to anyone whose term of office began before January 19 of this year. Primary sponsors of this bill were Bert Jones (R) of Caswell-Rockingham, Sarah Stevens (R) of Surry-Wilkes, Dennis Riddell (R) of Alamance, and John Faircloth (R) of Guilford.
After its introduction on March 20, it disappeared into the Committee on Rules, Calendar, and Operations. Jones also introduced the amendment to limit governors and lieutenant governors to two terms, which actually made some headway in the House and ultimately went to the Senate, where it remained stuck in the Committee on Rules and Operations.
To clarify, the current constitutional requirement is that no person shall be eligible to be elected to more than two successive terms to the office of governor or lieutenant governor. The proposed amendment would preclude being elected more than twice to the same office (deleting "successive").
The "Taxpayers' Bill of Rights" would have placed a constitutional cap on the growth of state spending that would have equaled inflation plus the percentage change in state population for the prior calendar year. (A super-majority vote by the Legislature could have exceeded this limit.) This bill was introduced on April 10 and sent away to the Committee on the Judiciary on April 11, with no further legislative action. Primary sponsors were John Blust (R) of Guilford, Bert Jones (R) of Caswell-Rockingham, and Kyle Hall (R) of Rockingham-Stokes.
"Up Minimum Wage With COLA" was an attempt to set a state minimum wage "sufficient to provide a decent and healthy life" for individuals and their families, to be paid for "all hours worked in North Carolina." The rate set was to be $8.80 per hour, adjusted annually by any increase in the consumer price index. This bill was introduced June 5 and dumped into the Committee on Rules and Operations the next day. Primary sponsors were Joyce Waddell (D) of Mecklenburg, Erica Smith (D) and Paul Lowe, Jr. (D), Forsyth.
Then there was the now too-familiar Equal Rights Amendment proposal, which also survived for one day. It was an attempt to place the state of North Carolina into the list of states ratifying the federally proposed amendment to guarantee "equality of rights under the law" without regard to sex. It was quickly moved to Senate Rules and Operations. Sponsors were Floyd McKissick (D) of Durham/Granville, former Sen. Angela Bryant (D) of Nash County, and Sen. Terry Van Duyn (D) of Buncombe.
The remaining constitutional amendments introduced (and disappeared) this past term dealt with NC's status as a right-to-work state, the topic of eminent domain, upholding the "Historical Marriage Act," redistricting by computer, and revisions to outdoor advertising laws. So with 19 contenders, we are perhaps lucky to be dealing with only six amendments on the 2018 general ballot. But it's a record-breaker all on its own.
---
Nelda Holder is the author of The Thirteenth Juror – Ferguson: A Personal Look at the Grand Jury Transcripts. Read Holder's blog, www.politicallypurplenc.com