Federal and State Officials Speak Out Against U.S. Senate Bill
State and national congressional members continue to speak out in opposition of a bill that would allow South Carolina's Catawba Indian Nation to build a casino along I-85 in North Carolina. Senate Bill 790 is sponsored by Senators Lindsey Graham of South Carolina, and Richard Burr and Thom Tillis of North Carolina.
This month, U.S. Representative Mark Walker (R-N.C.) joined North Carolina state elected officials urging the U.S. Senate's opposition to the bill.
"Despite strong bipartisan opposition from our state and local governments, this federal overreach would give preferential treatment to a tribe recognized by South Carolina to reap benefits at the expense of North Carolinians and the Eastern Band of Cherokee Indians. I urge my colleagues in the U.S. Senate to oppose this legislation and ensure that North Carolinians don't have their voices stripped away," said Congressman Walker, who serves North Carolina's 6th District.
Earlier in June, 38 members of the North Carolina Senate, including N.C. Senate President Pro Tem Phil Berger, signed a letter to the U.S. Senate Indian Affairs Committee. In 2013, North Carolina's General Assembly opposed the same attempt for an off-reservation casino when the Catawba tribe attempted to obtain the same plot of land for a casino. (Click here to read the letter)
The legislation would be an unprecedented move, designating land for a tribe to build a casino outside of the Bureau of Indian Affairs process for the first time in U.S. history. The bill would circumvent regulatory processes – such as the Indian Gaming Regulatory Act requiring the Department of Interior to consult with tribal, local and state governments for economic, environmental and infrastructure impact assessments.
The Catawba have no historical ties to the land, rather, the land has been defined as Cherokee aboriginal territory in both the Cherokee Treaty of 1777 and the 1884 Royce Map adopted by the federal Indian Claims Commission.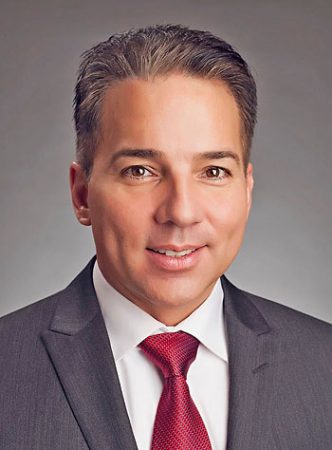 "We encourage the Catawba Indian Nation to pursue an on-reservation economy in their home state of South Carolina like we have developed in our home state of North Carolina," said Chief Richard Sneed of the Eastern Band of Cherokee Indians. "This bill is a harmful precedent – the first time Congress has authorized a tribe to acquire land into trust simply to create an off-reservation casino. It's increasingly clear that North Carolina opposes this federal overreach and we encourage the Committee to vote against Senate Bill 790 and return to the proven federal application process that has served tribes, states and local communities for decades."
About the Eastern Band of Cherokee Indians
Located in Cherokee, North Carolina, the Eastern Band of Cherokee Indians (EBCI), once part of a much larger Cherokee Nation population that became divided when the Trail of Tears was mandated, is one of three federally-recognized Cherokee Tribes, including the Cherokee Nation and the United Keetoowah Band of Cherokee Indians, which are located in Oklahoma. The Eastern Band is made up of those who remained and rebuilt within North Carolina's Qualla Boundary (sometimes called the Cherokee Indian Reservation). Currently, there are over 15,000 enrolled members of the EBCI located in Cherokee and throughout the state. Cherokee is a sovereign nation, and governed by an elected executive and legislative branch, and has its own judicial branch.
History of the EBCI North Carolina Land
Historic tribal territories were agreed to by both the Eastern Band of Cherokee Indians and the Catawba Indian Nation designating aboriginal lands and boundaries for each tribe decades ago. A proposed site for a new casino in North Carolina by the Catawba Indian Nation of South Carolina would encroach upon Cherokee aboriginal territory as defined by the Cherokee Treaty of 1777 and the 1884 Royce map that was adopted by the federal Indian Claims Commission. The U.S. Bureau of Indian Affairs also recognizes this history-based treaty agreement and the boundaries set between the two tribes. The Catawba have no historical claim to the land in Cleveland County, North Carolina.