by Nelda Holder –
Over a month past its fiscal-year deadline, a final budget for the State of North Carolina still seems a mirage.
Gov. Roy Cooper vetoed a legislatively approved $24 billion budget at the end of June, calling it "an astonishing failure of common sense and common decency."
Cooper's proposed budget of nearly $26 billion included a health services expansion through adding Medicaid for some 500,000 North Carolinians, offering more funding to public education, and submitting a major bond referendum to the voters to fund school construction and renovation. The Legislative budget would not expand Medicaid, and school construction would be a pay-as-you-go proposition. A business tax cut is also included.
So the sleeping budget giant is snoring in the legislative chambers, where Republicans hold majorities in both the House and Senate but lack the requisite three-fifths margin to override Cooper's veto. There is no time limit for override votes, and the leadership's obvious hope is to find a day when that margin could be met due to absences or other circumstances.
Stealth Move Under Scrutiny
One of the Legislature's budget items would spend $250 million to move the NC Department of Health and Human Services from Raleigh to Granville County. The governor's budget proposed $240 million to place the department's headquarters elsewhere in Raleigh, consolidating its current locations when their lease expires within 10 years.
This stealth move away from the capital city was proposed by Sen. Brent Jackson (R) of Sampson County for the stated reason, quoted by WRAL News: "I just want to get it out of Raleigh."
Jackson's proposal would send the second of the state capital's centralized departments away from the legislative and governing hub. A decision has already been made to move the NC Department of Transportation from Raleigh to Rocky Mount when relocation was brought on by environmental problems in their current building. That's basically a 60-mile hike (120 miles a day) for DOT's current employees, or a potential relocation for themselves and their families.
If NCDHHS is relocated to Granville County, a discussed move to Butner promises a 28-mile drive from the capital city (a 45-minute commute). The county seat of Oxford would be a 40-mile drive or an hour's time one-way. Butner's 2017 population was 7,778; Oxford's was 54,523, while Raleigh's population was 464,758 by comparison.
What is Wrong With This Picture?
There are two rather glaring and bothersome things about the two relocation ideas. First, these are large departments whose employees—sometimes specialists in their field—are being asked to choose between their jobs and their current homes and communities, or an expensive and time-consuming commute that would leave parents, in particular, a good distance away from any family emergency. That's the very human side of such a relocation.
The second side is a bit more esoteric, but it seems important. According to my research, every other state in the entire country houses its governing departments in its state capital. Think about it: If you wanted to reach a state department—an office complex housing the state's specialists and managers—wouldn't it be natural to look for that in the capital city where there is access to the wheels of state government, and to the people who steer those wheels? And access to the research and the instruction available in those fields of expertise?
Is it wrong to try to "spread the wealth" and sprinkle state jobs amongst other counties? Theoretically, that sounds fairly noble. Practically speaking, why not find employers who fit the profile of the smaller cities and towns and as opposed to requiring departmental specializations and collaborations amongst other state departments?
Or, might this be a poor idea being perpetrated in a shoot-from-the-hip style? "Get it out of Raleigh?" Unfortunately, that quote leaves one wondering why that legislator bothered to come to Raleigh himself.
And the Beat Goes On
The North Carolina gerrymander court case regarding state legislative districts that we mentioned last month has been heard, and a decision by a three-judge panel meeting in Raleigh is anticipated as early as next month. Common Cause v. Lewis saw plaintiffs arguing that maps drawn for partisan benefit violate the (state) constitutional rights of North Carolina citizens. If the judges accept that premise, watch for more court action to follow.
In further legal action, two recently passed state constitutional amendments—one requiring a photo ID for voters in the 2020 elections and the other reducing the cap on state income tax—are being challenged by North Carolina's NAACP. Both amendments were sent to the voters by the Legislature after the U.S. Supreme Court had found certain election districts in the state were racially gerrymandered, in violation of the Constitution.
The NAACP's argument found favor last February in Wake County Superior Court in a decision by Judge Brian Collins. It is now is being brought before the NC Court of Appeals. An article in the online investigative journal Facing South notes that the Court of Appeals recently received briefs in support of the Collins ruling, filed by the Legislature's Black Caucus, Gov. Cooper, Democracy NC, and a group of law professors represented by former NC Supreme Court Justice Bob Orr, who is a Republican.
The lawyers' brief, according to Facing South, discusses "sources of democratic legitimacy and separation of powers in the state constitution," and argues that illegal gerrymandering "violates both the core intent" and procedural safeguards in the state constitution that "preserve the sovereignty of the people."
State Board of Confusion
In the midst of the national angst regarding foreign interference in American elections, including hacking into boards of election across the country, the NC Board of Elections has needed no foreign help in tripping itself up recently.
After much court wrangling, the NCBOE is now (once again) a five-member board, some of whom have been resistant to the recommendation of requiring a paper trail of each voter's choices under new rules for the 2020 election. The decision on rules is imminently imperative, since some of the state's local BOEs must have adequate time to order and introduce new voting equipment before voting starts to take place next year—and that deadline is near.
But politics being politics, the board's recently appointed chairman, Robert Cordle (D), led a meeting of the board Sunday night (July 28) at which there was strong public sentiment favoring a readable paper ballot. The board met again the following (Monday) night and reached a 3-2 decision to require machines in the state to use hand-marked ballots (that is, ballots must have more than just a barcode and thus be "human-readable").
Next, board member David Black (R) decided he wanted to change his affirmative vote, and asked for another meeting on Thursday (August 1) for that purpose, citing his desire to give the various state locations still using touchscreen machines more time to transition to a new style (which involves testing and buying new machines).
But—surprise!—Chairman Cordle then resigned his post as chair of the board due to a flap involving his ostensibly telling a sexist joke at a recent conference.
So the Thursday meeting was then held by the remaining four members, and Black did change his vote, but the final count was 2-2, leaving the original 3-2 vote on Monday to stand.
Are You Confused Yet?
It gets better. The next scheduled meeting on August 23 will include a newly named Democratic member. Various sources had reported that, in a refreshing spirit of bipartisanship, Republican Reps. David Lewis and Ralph Hise had written the governor suggesting that he nominate attorney Gerry Cohen (a Democrat) to replace Cordle. Cohen currently serves on the Wake County Board of Elections, and worked for years as a bill drafter and researcher in the legislature.
Instead, the governor has appointed Damon Circosta of the AJ Fletcher Foundation to the empty seat. Circosta had previously served as the only unaffiliated member of a larger, ten-member board, of whom all other members were party-affiliated. He is now registered as a Democrat, possibly because unaffiliated voters can't serve on the State Board.
The Board's next task will be to choose a chairperson from among its three Democrats and two Republicans; then it must quickly vote on whether the paper voting receipt can be a barcode—which the voter could not read and verify—or must be "human-readable marks on a paper ballot."
Building a Better Billboard?
This column has discussed various legislation regarding placement and make-up of billboards along the state's highways on several occasions, and this session there is a new bill, HB 645, that (as usual) has had little public notice. The bill was supposedly introduced to aid the billboard industry by allowing the certain relocation of outdoor advertising signs when they have been acquired by a "public or private condemnor" requiring removal. Relocation and reconstruction would be permitted within a two-mile radius from the existing sign location under specific guidelines (and excluding lawfully established historic districts).
What's so bad about that? Objections are being raised to an allowance for height increases of up to 50 feet (without increasing square footage) when relocating a sign, and new permission is granted for the cutting of trees on the public right-of-way at the location of the new sign. And despite the lack of verbiage in the bill regarding digital billboards (the safety of which has been discussed in this column before), a number of critics are skeptical about a perceived lack of safeguards in state law that could potentially see the replacement billboards light up.
It's a very wordy bill that has actually seen some dutiful compromise. Don't be at all surprised if it passes without much additional public awareness—until folks start seeing those higher signs.
"Conversion Therapy" Tweeted Away
Finally, by executive tweet, the governor announced on August 2 that no taxpayer money in this state will be used to pay for the so-called "conversion therapy" practice. Designed to force LGBTQ individuals to change their sexual identity, the controversial procedure—as Cooper stated—poses "serious health risks" and is considered an unethical practice by the American Psychiatric Association.
Judicial Temperament, or Tantrum?
Cheri Beasley, North Carolina's first black female Chief Justice, was sworn in just last March, having served in the state's court system for 20 years (six of them on the Supreme Court). Less than four months later, she had to deal with an unusual public take-down of the highest court in the state by its sole Republican member, Justice Paul Newby.
Newby had been the senior member (13 years) on the Supreme Court, where there has been a precedent of appointing the senior member as replacement chief justice. In a statement at the time of Beasley's appointment, criticizing Cooper's decision, he called the break with precedent something that "further erodes public trust and confidence in a fair judiciary, free from partisan manipulation. I look forward to placing my qualifications before the voters in 2020."
Now Newby, in a campaign speech for that office, seems to have strayed from his own ideal of "free from partisan manipulation." He recently chose to pull up the specter of Congresswoman Alexandria Ocasio-Cortez (D), known in frequent partisan attacks as "AOC," to add some color to his remarks.
"What do you think the most dangerous branch of government is? The judicial branch is the correct answer. Imagine seven 'AOCs' on the state Supreme Court," Newby proposed to his audience. "Well, folks, we got six. It's six to one," he continued, referring to himself as the only bulwark (Republican) against the other court members (Democrats).
Then, obviously referring to newly elected Justice Anita Earls who won in an expensive campaign last year, Newby stated, "In 2018, the left put $1.5 million to get their 'AOC' person on the court." (Quotes taken from a recording sent to WRAL News in Raleigh.)
There was a time, not that many years ago, when North Carolina's top judiciary members ran without party affiliation listed on the ballot. They even received state funding for their campaigns, to keep both money and partisanship as far away as possible. Anybody see a difference here?
A State Call for Action in Wake of Tragedy
On Monday, August 5, after a weekend of national tragedy in the wake of mass murders in El Paso, Texas, and Dayton, Ohio, Gov. Cooper released a statement imploring the state legislature to take action on two key public safety bills.
Specifically, he asked that HB 86 (Gun Violence Prevention Act) and HB 454 (Allow ERPOs to Save Lives & Prevent Suicides) be brought forward from their holding pen in the House Judiciary Committee and action taken to turn them into state law.
"The time for condolences alone has long passed," Cooper said, "and now it is time for action." The two bills, he iterated, would help keep deadly weapons out of the wrong hands. He also noted that he was directing his administration to ensure all is being done that can be done in the state to prevent such tragic events.
The Gun Violence Protection Act contains provisions to require a permit for the purchase of an assault weapon or a long gun (shotgun or rifle); to require a 72-hour waiting period before such a firearm may be delivered or possessed; to prohibit sale of an assault weapon to anyone below the age of 21, and prohibit sale of handguns or long guns to anyone below the age of 18. Additionally, the sale, giving away, transfer, use, or possession of bump stocks, trigger cranks, or similar devices would be prohibited. The bill also addresses safe storage, and would institute a requirement that "Any person in the State who intends to own a firearm" shall, prior to that ownership, obtain and continuously maintain insurance in the amount of $100,000 "specifically covering any damages resulting from any negligent or willful acts involving the use of the firearm while it is owned by the person."
The second bill (HB 454) deals with Extreme Risk Protection Orders (ERPOs—sometimes called "red flag" laws) and other provisions to improve safe gun ownership, including, as Cooper stated, "authorizing family members and law enforcement to petition a court to restrict an individual's access to firearms if there is evidence that a person poses a danger to themselves or others." The governor notes that 15 states already have such a law.
Buncombe County Rep. Susan Fisher (D) is a co-sponsor of HB86. The bill's four primary sponsors and 14 (current) co-sponsors are all Democrats. There are four primary sponsors for HB 454. This bill has four sponsors and 27 co-sponsors, all Democrats.
---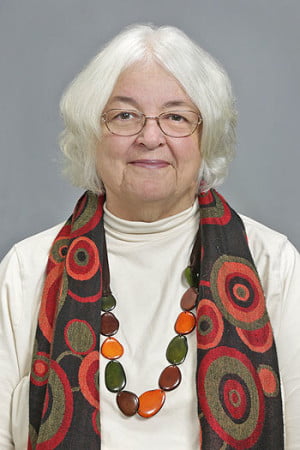 Nelda Holder is the author of The Thirteenth Juror – Ferguson: A Personal Look at the Grand Jury Transcripts. Read Holder's blog, www.politicallypurplenc.com