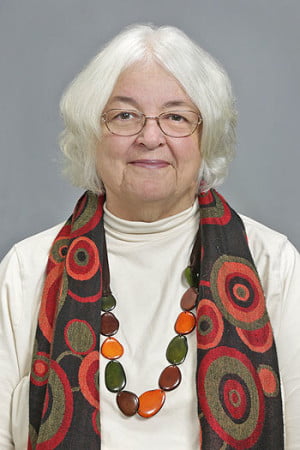 Legislative News by Nelda Holder –
The North Carolina General Assembly will have convened at noon on January 11 in its legislative home at 16 West Jones Street in Raleigh to take care of primary session tasks (election of chamber clerks and leaders, hopefully none of which will take 15 ballots—if you watched the national model at the beginning of January).
The legislators are then required to spend an organizational period back home, so they won't get down to official, issue-oriented business until a couple of weeks later. For the new session, here's a guide to keeping up with Jones Street.
First—and fortunately—we can access a very functional NC General Assembly website (www.ncleg.gov), as we have referenced in the past, where you can study the NC Constitution, find the phone number, mailing address, and email address of your House and Senate representatives, follow Calendars to keep up with the session's business, catch a virtual tour of the elegant building in which our state laws are crafted, tune in for audio coverage of legislative action/committee meetings, study bills and laws, and a great deal more.
This session sees an increase in Republican representation following the 2022 elections—in keeping with our "purple state" reputation. Indeed, with a Democratic governor, Roy Cooper, finishing the last two years of his two-term limit, Republican power in the Statehouse has put the "balance" of Cooper's veto power almost out of working order.
In the last election, Republicans assumed a supermajority position in the NC Senate and fell only one seat short in the House. That means Cooper's veto threat has been drastically weakened, and political speculators predict an increase in "culture war" legislation (think abortion and LGBT rights).
Closer to home: what counties want
It's easy to predict we'll also see tussles over school and teacher funding, Medicaid expansion, agricultural industry regulations, environmental safety, reproductive rights … the usual. But expanding that vista, here is a synopsis of the priority goals as expressed by two organizations dealing with local governmental issues from right on the ground.
The NC Association of County Commissioners has published three legislative priorities on behalf of those local bodies across the state:
 Seek legislation and funding for digital infrastructure/broadband expansion to the unserved and under-served areas and residents of the state
Seek additional revenue sources to address statewide public school and community college capital needs (with capital fund revisions that allow for faster school construction)
Support expansion of Medicaid and related funding and operational flexibility for counties to expand workforce and necessary infrastructure
Also from these on-the-ground functionaries, a list of other needs county governments feel are of high importance across the state include:
Additional resources for preventative storm damage maintenance and an increase in recurring funding to the state's Coastal Storm Damage Mitigation Fund
Additional funding and preservation of block grant allocations to increase access to high quality childcare, early childhood education, child welfare services, and adult protective services and guardianship
Increased payments to county jails to the full cost for reimbursement to house sentenced inmates
Provision of just compensation to counties for property acquired by the state (and removed from the ad valorem tax base)
Repeal NCGS 105-275(45) which mandates that counties must exclude eighty percent (80%) of the appraised value of a solar energy electric system from property taxation—or provide compensation for lost revenue
Allow counties to include specific language on the sales tax referendum ballot designating how proceeds will be spent, and to spend proceeds of new Article 43 transit tax for all types of transportation expenditures
Give counties flexibility with the use of occupancy taxes
And the needs of municipalities?
The 2023-2024 legislative goals for the NC League of Municipalities, according to its website (www.nclm.org), has not finalized legislative goals for the coming session, but key points from the 2021-22 biennium goals include:
High-speed broadband and support networks, and authorization for municipalities to build and lease infrastructure to internet service providers (ISPs)
Assistance with infrastructure funding—now primarily resourced through local property taxes
Ensuring a recurring source of funding for state grants to fund parks, and for waterway and beach conservation
Recurring sources of state funding to support flood resiliency and storm-water infrastructure, and study of water and sewer infrastructure
Improvement in statewide funding/support for training focused on use of force, mental health, and de-escalation skills
Increases in public safety grant funding and allowable uses
Assistance with affordable housing, revenue options, incentives for local economic development
Funding for any state-mandated employment benefits
Support for firefighters fighting cancer
These municipal and county governmental needs reflect the core of our civic life and its health and viability. We've drawn this focus just to look at "home base" and how fundamental these financial needs really are to the health and viability of the places we live.
It's something to keep in mind as the GA moves through its paces, developing its budget and its attitude for 2023-24. Let's give these elected gentlemen and gentlewomen some support in sizing up the situation, and some room to develop equitable answers to practical necessities.
Looking Back
The midterm elections vote turned up one abnormality of concern, as reported on recently in the capital city's The News & Observer ("NC Latino voter turnout fell, reversing upward climb. These are some possible reasons," January 7, 2023). North Carolina's fastest-growing group of residents and potential voters—Latinos—showed a decline in both registration and turnout in 2022, after having increased over the past two midterm elections.
According to the article, almost 10% of the state's population identifies as Latino, but "just 1.8% of voters statewide were registered as Hispanic/Latino" (NB: ethnicity identification is not mandatory on the registration forms). Of those eligible to register and vote, "only 35% registered … (and) only 2.5% cast a ballot."
Lack of steady funding for outreach throughout the year seems to be a primary stumbling block in getting Latinos to register. And the article also quotes Emilia Ismael, civic and community participation manager with El Centro Hispano of Durham, as noticing "a mixture of lack of information and being fed up with politics…. Many on the street told us that they are exhausted from all the polarization that exists in the political environment."
Take heed, political activists and parties! There is a downside to partisan politics that surely affects more than Latino voters. And as we watch the divisions grow nationally, there can only be a growing need to think local and build voter participation that better reflects our "representative" mantra.
Buncombe County, in the US Census Bureau's 2022 figures, tallied a Hispanic/Latino population estimate of 7.2% (for comparison, estimates for White alone is 89.3%, and for Black or African American alone, 6.2%). Voting statistics for the general election in 2022—fuzzy at best on racial identity—indicated these voting percentages by rate: White, 87.5%; Black, 3.3%; Hispanic, 1.4%.
One more backward glance
If you happen to glance at (or hopefully read) this column on a semi-regular basis, you know it follows the long and twisting path of the Leandro legal ruling for equitable education funding. So here's the latest.
Leandro—an almost three-decades-old court case which has attempted to establish equitable public school education across the state –will now have yet another NC judge as overseer. Cumberland County Superior Court Judge James F. Ammons Jr. is stepping into the position briefly held by Superior Court Judge Michael Robinson, who asked to be removed due to his current Business Court case load.
The current funding status sees Gov. Roy Cooper (D) at odds with Senate Pro Temp Phil Berger (R) and House Speaker Tim Moore (R) over a funding plan for last year and this year. Complicating a solution is the NC Supreme Court's changeover from a 4-3 Democratic majority in last November's elections to a 5-2 Republican majority. One of those seats is held, coincidentally, by Berger's son, Associate Justice Philip Berger Jr. (R), who has chosen not to recuse himself from the case.
---
Nelda Holder is the author of The Thirteenth Juror – Ferguson: A Personal Look at the Grand Jury Transcripts.