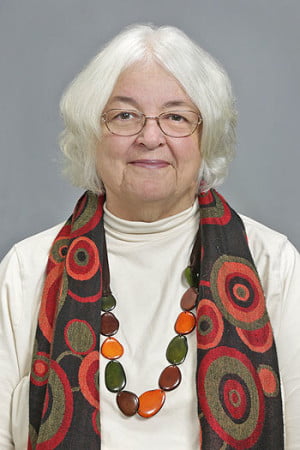 Legislative News by Nelda Holder –
The month of December 2019 was full of citizenship lessons.
Newspapers and cable and network news elaborated on the drama playing out in the US House of Representatives that resulted in the impeachment of President Donald Trump. The historical background provided was illuminating, in particular hearing the words of the founders of this democratic republic.
And so, this January 2020 column will reflect on both the national and state responsibilities of citizenship in this very important year on the calendar, which anticipates the election of a president and numerous Congressional seats (for North Carolina, that includes one US Senate race this year, and all 13 US House seats); the election of a governor and General Assembly as well as other state officers; and the so-important process of the 2020 Census.
What an exciting time to plunge into action! So here are a few relevant guidelines and resources for you, Ms/Mr. Citizen, to use as you see fit. Let's all push to get those primary voting numbers as high as possible. The North Carolina primary is less than two months away!
Update on voting in North Carolina
As 2019 ended, there was an important ruling by US District Court Judge Loretta Biggs regarding the new state law that would have required a photo ID to vote in 2020. The ruling has blocked the ID requirement temporarily, in response to a lawsuit filed by the NAACP and other organizations. Biggs cited the state's track record of "racial discrimination and voter suppression" in hitting the pause button. The legislation that established the photo ID requirement was the result of an amendment to the state Constitution passed in 2018.
Attorney General Josh Stein has announced that he will appeal the judge's decision, but he will not do so before the March primary, to avoid voter confusion. As a result, there will be no photo ID requirement to vote in the March 3 primary.
Speaking of which, start your homework on the March 3 statewide primary contests, now just weeks away. And remember, in North Carolina registered voters are allowed to choose the party ballot they designate; they are not restricted to their party of registration. Here are the candidates by party.
A guide to the candidates running for state office is included elsewhere in this month's Urban News. To access individual candidate websites—all that we could verify—check this story online for links to all available candidate campaign sites. See "Candidates for State Offices in the March 3 Primary."
Open meetings lawsuit filed in Silent Sam settlement
In an interesting turn in the case of the "Silent Sam" statue's removal from the campus of the University of North Carolina-Chapel Hill, a suit has been filed suit against the UNC System Board of Governors by DTH Media Corp claiming violation of the NC Open Meetings Law and Uniform Declaratory Judgment Act. DTH is the nonprofit parent company of the school's newspaper, the Daily Tar Heel.
The Board of Governors recently announced a $2.6 million settlement with the Sons of Confederate Veterans to move the much-protested campus statue for removal and enshrinement elsewhere under the SOCV supervision and ownership.
The new lawsuit challenges the settlement over what it claims were negotiations conducted in secrecy, excluding any avenue for the press or the public to access or even be aware of the negotiations before they resulted in board action on November 27. A January 8 story by Sara Pequeño in Durham's Indy Week makes the lawsuit document available online.
Check your voter registration status
It's easy to verify your registration status (especially recommended if you have moved since the last vote or if you have not voted in several elections) with the state's online tool through the NC Board of Elections (bncsbe.gov). On the home page, under the category "Vote," go to "Voter Tools" and choose "Voter Lookup Tool." There you need only enter your name, year of birth, and county of residence to verify that your registration is active.
If you know you are not currently registered, or need to change an old address or any other part of your registration, or if your old registration does not show itself as "active," you need to complete and sign a voter registration form with your county board of elections (you may visit the Buncombe County Board of Elections or download a form online).
Remember: your legal voting residence is your place of permanent domicile, and that is the place you must vote. College students may register and vote in the county where they are attending college; doing so, however, cancels any previous registration in another county. Legal age for registration is 18. And to vote, you must not be serving a sentence for a felony conviction or still be under the supervision of the criminal justice system, such as on probation or parole. For anyone previously convicted of a felony who has served his or her complete sentence, including finishing probation or parole, citizenship rights must be restored. Former felons may register to vote without it, but should ask their releasing officer for a Certificate of Restoration of Forfeited Rights of Citizenship in case their actual vote is challenged.
Miles to go before they sleep
Finally, January sees the current legislators headed back to Raleigh for their grand finale in the State House. Both Senate and House convene January 14 at noon, and among the final responsibilities the legislature is ensuring that a state budget is actually passed—something they were unable to mediate last year when the new budget was due. The legislative budget was vetoed by Gov. Roy Cooper (D), who then asked for joint discussions on the areas of contention—particularly expanding Medicaid—but got none. Leaving town without that accomplished was not exactly their finest hour.
Non-partisan Information Sources
If your New Year's resolutions included backing away from hyper-partisanship, or if you are concerned about the bias of certain sources of "information" when it comes to politics, we will be reviewing a list of resources in this column next month. See you then!
---
Nelda Holder is the author of The Thirteenth Juror – Ferguson: A Personal Look at the Grand Jury Transcripts.