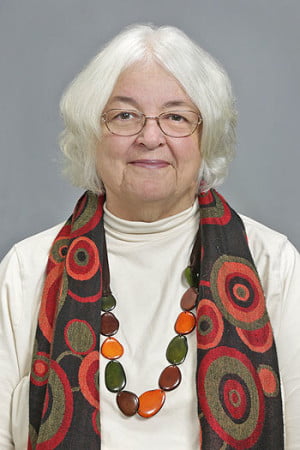 Legislative News by Nelda Holder –
On the day of the first memorial service for George Floyd held in Minneapolis, Democratic members of the NC House of Representatives invited their Republican counterparts to take bipartisan action to address racism in this state.
House Democratic Whip Amos Quick (D-Guilford), speaking during a remote press conference, highlighted education and health care as top disparities that need to be addressed in the state. He specifically noted that "too many bright African American students … endure substandard education through no fault of their own," describing "dilapidated buildings and funding formula tricks" that make it possible to visibly identify schools with a majority of black students.
Quick also called out the statistic that African Americans make up 35% of deaths related to COVID-19, while being only 22% of the state population. "It cannot be acceptable any longer that African American North Carolinians have to endure an absence of quality health care and nearby facilities," Quick stated.
In the wake of Floyd's death, House Democratic Leader Darren Jackson (D-Wake) said of the native North Carolinian: "Of course, we cannot bring Mr. Floyd back but today we are here to listen. We're here to honor his life and the lives of so many African Americans whose lives were damaged, destroyed, or lost before his."
Rep. Robert Reives (D-Chatham), spoke to the issue of the justice system in the state, noting that "Nothing is more important than believing in your justice system when it comes down to law enforcement." To that effect, Reives advocated meaningful citizen review commissions for cities and counties in order to build trust within communities.
Examining the State's Justice System
NC Chief Justice Cherie Beasley, an African American mother of twin sons, delivered a speech on June 2, 2020 in the wake of the protests following Floyd's death, focusing on what she identified as "the root cause of the pain that has plagued African Americans, and the complexities of race relations in America." She acknowledged policies and institutions that have remained "stubbornly fixed and resistant to change."
Beasley, in 2008, was the first black woman elected to statewide office in North Carolina without having first been appointed by a governor. She served on the NC Court of Appeals until she was appointed to the NC Supreme Court by the state's first female governor, Bev Perdue, where she was subsequently elected to an eight-year term in 2014. Gov. Roy Cooper appointed her chief justice in 2019, and she is the first African American woman to serve as the state's chief justice.
"Too many people believe that there are two kinds of justice," Beasley said in her speech. "They believe it because that is their lived experiences…. But also the data overwhelmingly bears out the truth of those lived experiences. In our courts, African Americans are more harshly treated, more severely punished, and more likely to be presumed guilty."
Several programs have already been initiated to create change, she noted, including expanding school-justice partnerships, examining bail policies, and establishing faith and justice alliances building partnerships between places of worship and the legal system to bring services into communities (launching this month).
"Justice is not an achievement," Beasley cautioned. "It is a practice…. We must come together to firmly and loudly commit to the declaration that all people are created equal, and we must do more than just speak that truth. We must live it every day in our courtrooms."
Governor Creates Task Force to Address Disparities in Communities of Color
Prompted by the disproportionate impact of the COVID-19 pandemic on communities of color, Gov. Roy Cooper has issued an executive order to address the "social, environmental, economic, and health disparities" in those communities.
"COVID-19 is shining a light on disparities that have long existed in our health care and economic institutions for communities of color," the governor said. His order is aimed at making sure "all North Carolinians can recover physical and economically" from the pandemic.
The order establishes the Andrea Harris Social, Economic, Environmental, and Health Equity Task Force to create "best practices" in the areas mentioned. Harris was co-founder of the non-profit NC Institute of Minority Economics, and spent decades helping to build businesses owned by women and minorities in the state. She co-founded the North Carolina Institute of Minority Economic Development, which she led for more than 25 years. Harris died at age 72 last month.
The designated leader of the task force will be Machelle D. Sanders, Secretary of the Department of Administration for the state.
"Health inequities are the result of more than individual choice or random occurrence," Sanders stated regarding the job at hand. "(T)hey are the result of the historic and ongoing interplay of inequitable structures, policies, and norms that shape lives."
Voting Access Lawsuit Pushes State to Do More
Legislation (HB 1169) "in response to the coronavirus pandemic," now pending in the Statehouse, is designed to address some of the potential problems that could restrict voting in the fall election. But the Southern Coalition for Social Justice has filed suit on behalf of two civic organizations and eight individuals with applicable disabilities to press for greater changes in assuring access to the ballot.
Democracy North Carolina and the League of Women Voters of North Carolina are requesting that the court force amendment of several legal restrictions they cite as barriers to safe voting, particularly for those specifically more at risk from the virus. They cite the likely chance of a high rate of COVID-19 in October and November, and the challenge that could pose for both vote-by-mail and in-person voting. They charge that if several unconstitutionally burdensome requirements are not relaxed, numerous voters in the state will have to forego voting or risk their health and the health of family members.
Specific Actions Being Requested
Waiving the requirement that voter registration applications be submitted at least 25 days before the election, changing it instead to the Saturday before
Making it easier to request and submit an absentee ballot, including waiving the witness requirement and allowing absentee ballots to be requested via phone, email, or online
Creating a process for absentee ballots to be submitted in a manner other than by mail, such as contactless drop boxes where they could be delivered
Making in-person voting safer, including loosening restrictions on poll worker recruitment, creating greater flexibility in early voting sites, and providing personal protective equipment to all precinct workers
In the Statehouse, HB 1169 carries bipartisan sponsorship and is aimed at enacting and funding temporary changes in voting law in response to the pandemic, with a sunset date of December 31, 2020, for some of its provisions. But it falls short of the demands in the lawsuit, and includes the retention of a current requirement of photo ID for in-person voting—which is also subject to legal action at this time.
---
Nelda Holder is the author of The Thirteenth Juror – Ferguson: A Personal Look at the Grand Jury Transcripts.