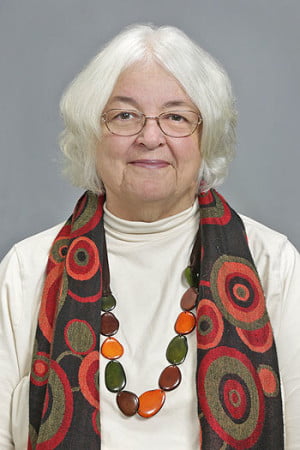 Legislative News by Nelda Holder –
It is very tempting to start—and end—this column by saying, "Nothing has changed at the Statehouse. Come back next month."
Because in trying to wrap one's head around the process of "government" during the past several weeks, the degree of frustration elicited is pretty numbing.
Over the several years that I've written about the process of legislating and the fate of important (or sometimes just interesting) legislation, it has always been with an eye to what I consider my own standards of service for the state of North Carolina. That has meant, at times, real anger and disappointment at what I perceive to be a body dominated by elected officials who are more intent on gaming the system than serving the people who sent them to Raleigh. This criticism can be applied to Democrats and Republicans alike, although the variation in degrees does seem to be growing a bit lopsided.
The current "game," in the wake of Democratic Gov. Roy Cooper's veto of the 2020 budget as passed by the Republican-controlled Legislature, is to pick apart that budget and pass individual bills to fund portions that—to the jaundiced eye—might have the most "curb appeal."
Mind you, in vetoing the presented budget in late June, the governor immediately asked for a meeting to discuss a compromise budget. He was ignored. And the biggest hurdle? Cooper's call for full expansion of Medicaid. This was rebuffed, and the Legislature remains in session at a cost of some $42,000 a day (plus operating expenses).
For that, the citizens of North Carolina get an option for speed-dialing under the leadership of Senate President Pro Tem Phil Berger (R) and Speaker of the House Tim Moore (R). Instead of talking with the governor and trying to arrive at what might best serve the people of the state, they are packaging parts of the budget in separate bills that tackle basically one issue at a time—issues that might provide, ostensibly, the best political optics for themselves … not necessarily the most important steps forward on behalf of the state.
Just say no!
In return, Gov. Cooper has been racking up vetoes in this ongoing battle of wills. Here's a list of what he has sent back to the State House, including his brief (and rather entertaining) statements explaining each veto.
HB 966 – 2019 Appropriations Act: (Base Budget Appropriations for Current Operations of State Agencies, Departments, and Institutions.) "This is a bad budget with the wrong priorities. We should be investing in public schools, teacher pay and health care instead of more tax breaks for corporations." (July 29, 2019, 4:09 p.m.)
SB 392 – Various Charter School Changes: "Current law already allows the State Board of Education to lift the enrollment cap on virtual charter schools. Both schools have been low performing, raising concern about the effectiveness of this pilot. Decisions on adding more students should remain with the Board so it can measure progress and make decisions that will provide the best education for students." (July 29, 2019, 4:09 p.m.)
SB 320 – Regional Water Systems and State Grants: "Local governments have an important duty to resolve differences between themselves and ensure fair access to vital resources like water for their residents. However, they should not use state law to seek an unfair advantage in negotiations." (August 2, 2019, 12:34 p.m.)
HB 370 – Require Compliance with ICE: (Immigration Detainers and Administrative Warrants.) "This legislation is simply about scoring partisan political points and using fear to divide North Carolina.… Current law allows the state to jail and prosecute dangerous criminals regardless of immigration status. "This bill, in addition to being unconstitutional, weakens law enforcement … by mandating sheriffs to do the job of federal agents, using local resources that could hurt their ability to protect their counties. Finally, to elevate their partisan political pandering, the legislature has made a sheriff's violation of this new immigration duty as the only specifically named duty violation that can result in a sheriff's removal from office." (August 21, 2019, 12:26 p.m.)
HB 645 – Revisions to Outdoor Advertising Laws: "Protecting the beauty and environment of North Carolina should be a top priority, but this legislation authorizes cutting down trees and other clearing work along roadways without the consent of nearby communities. Local governments should have more of a say in where their communities allow billboards." (August 22, 2019, 1:52 p.m.)
SB 438 – Excellent Public Schools Act: "Teaching children to read well is a critical goal for their future success, but recent evaluations show that Read to Achieve is ineffective and costly. A contract dispute over the assessment tool adds to uncertainty for educators and parents. This legislation tries to put a Band-Aid on a program where implementation has clearly failed." (August 23, 2019, 4:05 p.m.)
HB 555 – Medicaid Transformation Implementation: "Passing mini-funding bills that simply divvy up the vetoed Republican budget is a tactic to avoid a comprehensive budget that provides for health care and other important needs like education. Health care is an area where North Carolina needs us to do more, and to do it comprehensively." (August 30, 2019, 4:12 p.m.)
The governor has signed numerous other bills that have been entered in the wake of the budget veto standoff, including bills offering raises for state employees (state highway patrol, prison system, State Bureau of Investigations and other state workers, but not including teachers). More of the same piecemeal budgeting is expected in the coming weeks.
State Board of Elections elects to ignore the public
A critical meeting of the State Board of Elections on August 23 saw a packed boardroom in the Dobbs Building of Raleigh's state government complex. The full house had come for the board's decision on what additional voting machines would be certified in the state for purchase by county election boards whose machines have been de-certified by the state.
The board allowed around two dozen individuals from the packed room to speak. Many of these represented citizens' good-government groups such as Common Cause, NC Vote, Democracy C, and the NAACP, and spoke up for certifying only voting machines that use hand-marked ballots or at minimum have a human-readable paper trail. They cited various experts regarding potential security issues with electronic barcode machines whose resulting vote printout is not "human readable."
Marian Lewin, vice president of the League of Women Voters of North Carolina, spoke to the history of her organization's involvement with voting issues, stating, "Democracy can only work if citizens participate in and trust the results of their elections." The LWV's position is that paper ballots, preferably hand-marked, are a "necessary requirement for any voting system going forward.
Noting that all the systems currently available in this state have "known and unknown" security vulnerabilities, Lewin declared, "Voter confidence requires that hand-marked paper ballots are a necessary requirement." Any ballot marking device must have markings that can be easily identified by the voter and read by election officials, she stressed.
Written testimony from Philip Stark agreed, but he declared that the main issue regarding hand-marked ballots versus ballot-marking devices (BMD's) is, simply put, "security." Stark noted this was his personal opinion of machine-marked versus hand-marked paper ballots. He does serve, however, as a member of the Board of Advisors of the U.S. Election Assistance Commission and the board of the Verified Voting Foundation, as well as being a University of California professor of statistics and dean of mathematical and physical sciences.
His letter set forth a list of six key factors in which hand-marked ballots are superior: mark legibility, availability of accessible options, paper/storage, cost, mechanical reliability and capacity, security and responsibility.
Marilyn Marks of Charlotte, Executive Director of the Coalition for Good Governance, told the board and audience that her nonpartisan, nonprofit organization is the organizing plaintiff in a federal lawsuit in the Northern District of Georgia, challenging electronic voting (both paperless and electronic ballot-marking devices). Thus, the North Carolina questions were "familiar to us," she added. Indeed, the Georgia case is being expanded to "include constitutional challenges to the barcode balloting system Georgia just certified."
Her group's objections to BMD (ballot marking device) machines included:
BMD elections cannot be audited for accuracy of results.
Voters should not be forced to cast an official vote that they cannot read.
Barcodes are exceptionally vulnerable to cyber-attacks.
BMDs are less secure than DREs (direct-recording electronic).
Error-producing BMDs cannot be remedied in the polling place.
Marks also claimed that NC Election Code maintains that an "official ballot" must be human-readable, which would not include the barcode scannable ballot.
The single speaker at the hearing in favor of the BMD machines was a representative of the company (ES&S) that would provide them.
Nevertheless, the board—which has been studying the issue for some two years and throughout several board-configuration changes—ultimately voted to accept all three of the machines under consideration for certification and use in the 2020 elections: two paper-ballot machines, Clear Ballot ClearVote 1.4 and Hart InterCivic Verity Voting 2.2, approved unanimously; and one barcode ballot machine, ES&S EVS 5.2.2.0 approved on a 3-2 vote (with Chairman Damon Circosta and members David Black and Kenneth Raymond voting in the affirmative, and Dr. Stella Anderson and Jeff Carmon III voting in the negative). County boards of elections that currently have machines that have been decertified may therefore use the new certification list before the 2020 elections.
It's like buying groceries
At one point in the discussion, a majority of the large audience audibly disagreed with board member Raymond's comparison of the barcode ballot with the barcodes on grocery purchases. In response, Circosta declared loudly "I will not tolerate that!" To which board member Anderson responded, directing her comment to the grocery purchase analogy: "I consider my vote sacred. Voting in no way should be equated to that."
Circosta quickly moved on to declare that he had been listening to other experts and elections officials and was not going to vote in favor of excluding barcode ballots—hence the final 3-2 decision not to proceed with the motion to exclude.
Ultimately, voting-machine purchase decisions will take place at the local level—each county's boards of elections. It is anticipated that the watchdog groups testifying at the state meeting will now turn to local governments for their reasoning to be heard.
---
Nelda Holder is the author of The Thirteenth Juror – Ferguson: A Personal Look at the Grand Jury Transcripts. Read Holder's blog, www.politicallypurplenc.com