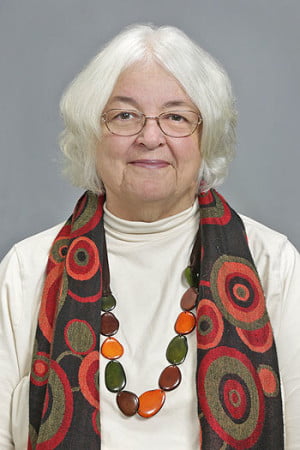 Legislative News by Nelda Holder –
On June 27, the last day of the U.S. Supreme Court's term, two tensely awaited rulings were announced: Partisan gerrymandering, it was decided, is not within the federal court purview; and a proposed "citizenship" question on the pending U.S. Census cannot move forward and must be sent back to the lower courts. (Let it be noted, regarding the "citizenship" ruling, that the U.S. Constitution requires a census of the number of "people" living in the United States—not the number of "citizens."
North Carolina was front and center in the gerrymandering case, which involved two consolidated cases—this state's infamous Rucho v. Common Cause, 2016 and Maryland's Lamone v. Benisek. 
The Supreme Court ruled 5-4 that partisan gerrymandering falls outside the bailiwick of the federal courts, thus handing a major victory to the divisive practice of partisan stacking in district alignments. In states without nonpartisan redistricting provisions, legislatures—meaning state legislators—will remain in charge of drawing those all-important lines. (Only eight states currently have independent nonpartisan redistricting commissions: Alaska, Arizona, California, Colorado, Idaho, Michigan, Montana, and Washington.
Chief Justice John Roberts penned the winning side's rationale: "To hold that legislators cannot take their partisan interests into account when drawing district lines would essentially countermand the Framers' decision to entrust districting to political entities" (i.e., the state legislatures).
The author of the dissenting opinion, Justice Elena Kagan, argued: "The partisan gerrymanders in these cases deprived citizens of the most fundamental of their constitutional rights: the rights to participate equally in the political process … (and) debased and dishonored our democracy, turning upside-down the core American idea that all governmental power derives from the people."
So what comes next?
This column has many times cited the efforts at the NC General Assembly to move to a nonpartisan practice of redistricting. Regrettably, certain legislators who are in the minority tend to remain supportive of such practices only until their party assumes majority power. Memory, it seems, never makes it across that particular gap.
This state has the dubious distinction of having 10 out of 13 U.S. Congressional Districts represented by Republicans, although Republican candidates for the US House received 50.3 percent of the votes in the state. But the Supreme Court's refusal to act at the federal level leaves the state courts in a decision-making position. So now all eyes are on the case of Common Cause v. Lewis—challenging maps created by the Republican legislative leadership in for state House and Senate districts in 2017—goes to trial on July 15 in Wake County Superior Court.
According to the Brennan Center for Justice, the state legislative maps will be challenged on the basis of partisan gerrymandering, with the contention that they violate "several provisions of North Carolina's constitution: the Equal Protection Clause; the Free Elections Clause; and the Freedom of Speech and Freedom of Assembly Clauses.
Meanwhile, in the legislative halls
On June 28, Gov. Roy Cooper vetoed the state budget fashioned by the Republican leadership—an expected action in the wake of the exclusion of Medicaid expansion for health needs in the state, along with differences on several other issues, including school construction and corporate tax cuts. "I'm vetoing this budget because it fails in many ways," the governor declared, calling it "an astonishing failure of common sense and common decency."
It is anticipated that Cooper's veto will be sustained, which means a lot more wrangling in the halls of state government stretching far beyond the July 1 beginning of a new fiscal year for the state.
Another big question mark hanging over the legislative building is HB 370, which would require sheriffs in the state to cooperate with federal ICE (Immigration and Customs Enforcement) or face removal from office. The Senate has voted in favor of the bill, but Cooper—the former attorney general of the state—has declared such a mandate "unconstitutional." He issued a statement noting that current law "allows us to lock up and prosecute dangerous criminals regardless of immigration status, and declaring that the purpose of the bill is "scoring political points and using fear to divide us."
HB 370 appeared in the legislative docket after last fall's election of five sheriffs who have publicly opposed cooperation with the ICE detention process—indeed, whose elections would seem to have been aided by that stance in their communities. All five, including Buncombe County's Sheriff Quentin Miller, are African American, and accusations of racism have followed the bill down the legislative halls and into public comment.
Preparing for change
Late last year, Gov. Cooper issued Executive Order No. 80: "North Carolina's Commitment to Address Climate Change and Transition to a Clean Energy Economy," citing NC Constitution's Article XIV, Section 5. Let's take a look at that constitutional directive.
"It shall be the policy of this State to conserve and protect its lands and waters for the benefit of all its citizenry, and to this end it shall be a proper function of the State of North Carolina and its political subdivisions to acquire and preserve park, recreational, and scenic areas, to control and limit the pollution of our air and water, to control excessive noise, and in every other appropriate way to preserve as a part of the common heritage of this State its forests, wetlands, estuaries, beaches, historical sites, open lands, and places of beauty."
Hanging his hat on this policy of conservation and protection, the governor noted the effects of "more frequent and intense hurricanes, flooding, droughts and more on the state's economy," and the climate-related disruptions that "pose significant health risks to North Carolinians," including waterborne disease outbreaks, compromised drinking water, increase in disease-spreading organisms, exposure to air pollution, and other climate-related effects.
Cooper, acting under his constitutional powers, ordered that the state would support the 2015 Paris Agreement's goals regarding the environment, and set goals to achieve by 2025 that include reducing statewide greenhouse gas emissions to 40% below 2005 levels; increasing the number of registered, zero-emission vehicles to at least 80,000; and reducing energy consumption in state-owned buildings by at least 40% from 2002-2003 levels.
A North Carolina Climate Change Interagency Council was established to address climate change and encourage mitigation.
Given the sobering data arriving from the scientific community with increasing intensity, this column will begin to explore the extent to which this interagency council is addressing its charge, and where the intersections with public activity and support might exist. Stay tuned.
On the coast
A new coastal environmental group, "DOME" (Defenders of Mother Earth), held a demonstration in Calabash on July 6 to draw attention to the threat of offshore drilling along the North Carolina coast.
According to a report in Coastal Review Online, 13 of Brunswick County's 19 towns have approved resolutions in opposition to offshore drilling and seismic exploration for oil and natural gas off the coast, but county commissioners have not approved such a resolution. The rally is in response to their inaction.
Coastal Review is a news service provided by the North Carolina Coastal Federation. It is available at no cost at Coastal Review Online.
---
Nelda Holder is the author of The Thirteenth Juror – Ferguson: A Personal Look at the Grand Jury Transcripts.