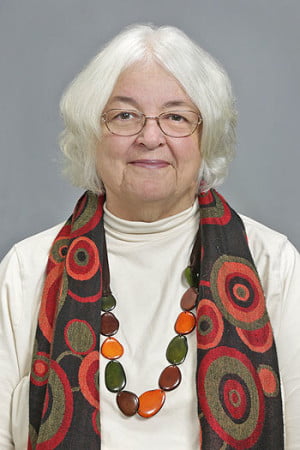 Legislative News by Nelda Holder –
Legislative Short Session Could Be Long in Impact
The NC General Assembly is set to convene on May 16 for the 2018 "short session," the second year of its biennium. Generally speaking, the short session rules allow action on budget bills, constitutional bills, and crossover bills (bills approved by one house and sent to its counterpart in 2017) as the more substantive work of the session, but study committee bills, local bills, appointment bills, and several other categories are on the "allowed" list for potential action.
Particularly pertinent, and we write about this every other year, are what we'll call the "lipstick" bills. Those are bills that, by name and number, are qualified for consideration through crossover, but have been gutted of their original language and intent in order to push a new legislative priority through. We'll be keeping a careful eye out for those.
One contentious bill that is eligible for consideration during the short session is particularly pertinent in the current political climate: Omnibus Gun Changes (HB 746), which basically eliminates concealed handgun permitting requirements in the state.
Components contained in the bill
Any U.S. citizen at least 18 years old could carry a handgun, openly or concealed, without a concealed handgun permit in this state (absent other federal or state prohibitions). Exceptions include persons who have been found guilty of a felony; persons addicted to marijuana, alcohol, or any depressant, stimulant, or narcotic drug; and persons found by a court to be a danger to self or others due to mental illness or lack of capacity. Handguns may be carried at any state-owned rest area or hunting and fishing reservation or the grounds and/or waters of a park within the State Parks System.
This open/concealed carry shall not apply to weapons on the premises of the State Capitol, Executive Mansion, or Western Residence of the Governor. And no firearms or other weapons are allowed in courthouses or buildings housing any court. (Exceptions are allowed for detention officers, and for district or superior court judges and presiding magistrates, and district attorneys who carry concealed weapons.)
Firearms and other weapons would be prohibited at picket lines and certain demonstrations.
Law enforcement officers and soldiers of the militia and National Guard are exempt when acting under orders.
If you have an opinion about the bill, contact your senator: Terry Van Duyn (D-District 4) at Terry.VanDuyn@ncleg.net, or Chuck Edwards (R-District 48) at Chuck.Edwards@ncleg.net.
Constitutional gossip
Several potential amendments to the NC Constitution keep showing up in discussions of the pending session. If adopted by the Legislature, they would appear on the General Election ballot in November for voter approval or veto. We've written before about changes proposed for the state's judicial system. One idea is to end judicial elections and move to an appointment system for the judiciary—something that has not seemed to gain much favor in public polling though it seems dear to the heart of legislative leadership. (Along with that notion, a redrawing of judicial districts in the state seems very much alive.)
Other potential constitutional amendments could propose restricting the rate of the state's income tax to 5.5 percent (currently capped at 10 percent), and bringing back required voter identification in the state's elections. The latter, if it moves forward, could hit the same legal snarl of earlier voting legislation that has been frowned on at the higher court levels. Other proposed amendments in the pipeline include a reassertion that North Carolina is a right-to-work state (workers cannot be required to join a union or pay union dues), and a proposal for term limits for governor and lieutenant governor. The latter would restrict these officers to two terms in their lifetime; current law only restricts them to two consecutive terms. Stay tuned.
Primary choices
In our political column for March ("Congratulations, North Carolina!"), we listed the candidates for state office who are registered for the May 8 primary vote in Buncombe County. This month we submit the list of primary candidates for local offices. (NB: Candidates running unopposed in their party's primary are not listed.)
District Attorney, District 28 (Buncombe County)
Benjamin Connor Scales, Jr. (D)
Todd McKinnon Williams (D)
Buncombe County Board of Commissioners, District 2
William Patrick Fitzsimmons (D-Weaverville)
Dereck Levon Lindsey (D-Asheville)
Nancy Nehls Nelson (D-Weaverville)
Nancy Amanda Edwards (D-Weaverville)
Buncombe County Board of Commissioners, District 3
Catori Sunshine Wyman Swann (D-Arden)
Taylon Breanne Breeden (D-Leicester)
Donna Rogers Ensley (D-Arden)
Buncombe County Sheriff
Robert Daryl Fisher (D-Black Mountain)
Rondell Howell Lance, Jr. (D-Asheville)
Quentin Edward Miller (D-Arden)
Charles Randolph (Randy) Smart (D-Asheville)
Edward C. (Chris) Winslow (D-Weaverville)
If you aren't already registered to vote, you may use same-day registration at all early voting sites across Buncombe County for the duration of early voting (April 19-May 5). You may also download a registration form from the Buncombe County Election Services, to be returned to that office by Friday, April 13.
If you have questions about registration or voting, call the Buncombe County Election Services at 250-4200. (Absentee ballots, which must be postmarked on or before May 8 and received by 5 p.m. on May 11, may be obtained at FVAP.gov or by calling Elections Services at the above number.
---
Nelda Holder is the author of The Thirteenth Juror – Ferguson: A Personal Look at the Grand Jury Transcripts. Read Holder's blog, www.politicallypurplenc.com