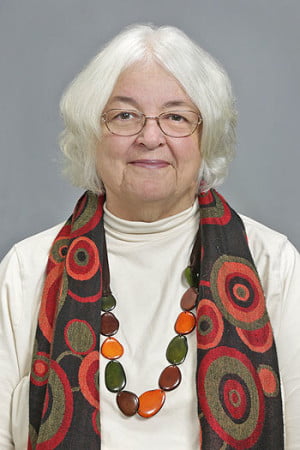 Legislative News by Nelda Holder –
In 2016, Roy Cooper (D) won the North Carolina governor's race against then-Gov. Pat McCrory (R) by 10,277 votes, in statewide totals of 2,309,157 to 2,298,880.
At no point prior to that election did Rep. Tim Moore (R-Cleveland), Speaker of the NC House of Representatives, or Sen. Phil Berger (R-Guilford/Rockingham), president pro tempore of the NC Senate, announce their candidacy for governor, yet since Cooper was elected they have coordinated a steady offensive to usurp legislatively the powers of this state's governorship. It began even before his election, when one of their own (McCrory) was governor.
But the latest attempts are boldly embodied in two of the six constitutional amendments now slated for a vote by the public in November—and publicly opposed by all living former governors of the state (two Republicans and three Democrats).
One amendment, which prompted (yet) another special legislative session for rewording after (yet) another court challenge from the governor was successful, seeks to establish the "Bipartisan Board of Ethics and Elections Enforcement." This would constitutionally combine what were two separate boards, and interestingly would involve an even number (8) of members, with tie votes leading to failed propositions. The members would be selected by … yes, the speaker of the House and the president pro team of the Senate, taking away the current power of the governor to make those appointments.
The amendment was first presented by the Legislature with wording that indicated this and numerous other appointments by the governor would potentially be affected, but it was recently modified in (yet) another special session of the Legislature, following the governor's legal protest.
A hybrid of this combined board is actually already in place as of early 2018—after other legal challenges and changes—but it contains nine members: four Democrats, four Republicans, and one unaffiliated member. The governor currently chooses its members from a list provided by the legislative leadership, but would lose even that diluted power under the proposed amendment.
Judicial tampering
The second amendment proposed to remove gubernatorial power and bestow it upon the Legislature has to do with judicial appointments. Currently, the governor of the state makes appointments to judicial seats that become vacant between elections following a "merit selection" process, by choosing from nominees made by a judicial selection committee (from the bar of the judicial district experiencing the vacancy).
This legislatively proposed amendment to the Constitution would institute a different "merit selection," under which individual citizens could nominate qualified candidates to a Nonpartisan Judicial Merit Commission that would, in turn, make nominations to the General Assembly. The General Assembly would then forward a minimum of two nominees to the governor, who would have 10 days to pick from the Legislature's choices. After 10 days without gubernatorial action, the appointment would be made by the General Assembly.
It is entirely worth noting the five living former governors of the state have announced their joint opposition to both of the above amendments. Republicans Pat McCrory and Jim Martin, and Democrats Beverly Purdue, Mike Easley, and Jim Hunt, have joined together to issue warnings that these two amendments would shift the balance of power in state government, and further limit what has been historically considered a relatively weak governorship in this state.
Former Republican ex-Gov. Martin called the ostensive power grab "offensive," and said the two amendments constituted a "scheme" threatening the balance of power. "It's embarrassing to me," he stated. "It's not about partisan politics, it's about power politics, and it must be stopped." Republican ex-Gov. McCrory offered a similar admonishment to the Republican-dominated State House, saying that legislators who want the governor's powers should run for office. "Earn it. Don't hijack our constitution."
Press commentaries reveal their own opposition to these amendments. "The two amendments at issue are both designed to take significant power away from the governor and give it to the legislature. Amassing power in one branch should concern voters whatever their political party, because checks and balances are essential to responsible government," editorialized the Charlotte Observer. These two amendments have now weathered two rounds of court hearings, with modifications in between demanded by the court because it found the Legislature's proposed ballot wording for the amendments misleading.
Four to go
There are four additional amendments slated for the November ballot. We'll take a closer look at those in October's issue of The Urban News. But the legal flap and the public criticism thus far does not bode well for such a profusion of changes to the state's fundamental governing tool. And with these two already having been dipped in the well of court challenges, as has so much of the Legislature's ill-conceived legislation of late, we borrow these thoughts from Jackson County writer Mark Jamison (with his permission). It describes another leg to the balance of power that feels increasingly warped.
"Poorly constructed and enabled legislation, besides creating confusion which is a functional injustice, places power in the hands of the judiciary that is directly contrary to the intent of the state constitution. Oddly enough, the legislature in its attempt to usurp power has also abdicated its responsibilities and ceded in an unknowing and incompetent way its most important function. Poorly written (as opposed to poorly conceived) legislation is an abdication and abandonment of a legislature's primary responsibility to act competently in the interests of the state's citizens."
Stay tuned, folks! Those court challenges just keep coming.
---
Nelda Holder is the author of The Thirteenth Juror – Ferguson: A Personal Look at the Grand Jury Transcripts. Read Holder's blog, www.politicallypurplenc.com