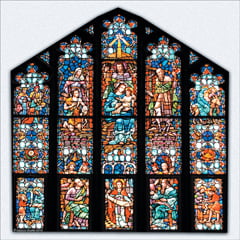 The public is cordially invited to attend the following events.
Mount Zion Missionary Baptist Church of Asheville, Inc.
Church Anniversary Celebration
Sunday, November 18
Mount Zion Missionary Baptist Church will be celebrating its 138th year anniversary at 10:45 a.m. 47 Eagle Street, Asheville .
Faith Tabernacle Christian Center
Men's Thanksgiving Morning Fellowship
Thursday, November 22
8 a.m., light breakfast served. All men welcome. 800 Appeldoorn Circle, Asheville,
St. James A.M.E Church
We Are Better Together
Sunday, November 25
St. James A.M.E Church and Skyland United Methodist Church will host a joint service beginning at 6 p.m. at St. James A.M.E church. The service will feature a "dynamic duo, tag team" sermon from Rev. Wes Sharpe, Senior Pastor of Skyland UMC, and Rev. Brent La Prince Edwards, Senior Pastor of St. James A.M.E Church. A combined choir will minister in music. 44 Hildebrand Street, Asheville. Call (828) 253-5191 for more details.
---
Special Events Coming Up? Let Everyone Know!
Send your events and announcements to info@theurbannews.com by the last Friday of the month.