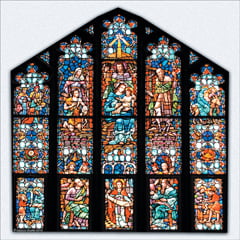 The public is cordially invited to attend the following events.
Tried Stone Missionary Baptist Church
100 Carroll Ave., Asheville, NC 28801
Healthcare Event
Saturday, May 12
The Healthcare Ministry will host a forum on AARP. Learn how to have vital conversations with older family members, how to organize important documents, as well as how to provide for your loved one's needs and locate important resources. Held in the fellowship hall.
Women's Day Event
Sunday, May 27
The women of Tried Stone will be celebrating Women's Day 2018. This special event will begin at 4 p.m. This year's speaker is Mrs. Danielle Hall-White, native of Asheville and Owner & Operator of Salon Roche and Mentor Me D. Roche. This special event will be held in the sanctuary.
Elder Alfred E. Blount is the pastor. For more information, contact Pam Johnson at (828) 285-0444.
Mt. Zion Missionary Baptist Church
47 Eagle Street, Asheville, NC 28801
Church Spring Giveaway
Saturday, May 19
In need of small appliances, clothing, shoes, household items and other things? Come to our church spring giveaway where everything is FREE. If you would like to donate items, the drop-off time is 8:30 a.m. the morning of the giveaway. The giveaway begins at 9 a.m. and goes until 1 p.m.
---
Special Events Coming Up? Let Everyone Know!
Send your events and announcements to info@theurbannews.com by the last Friday of the month.