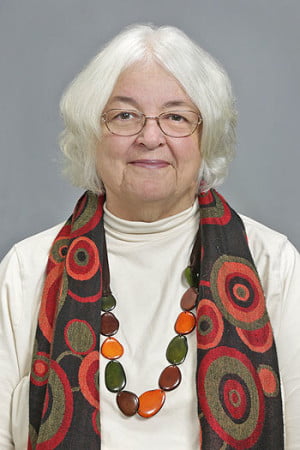 by Nelda Holder –
The opinions expressed are solely those of the author, who is fond of awards and hence her generosity.
She acknowledges there were bills that successfully carried on the actual business of the legislature and/or created good change in the state's laws. The following awards, however, are aimed at spotlighting serious legislative missteps. The state's citizenry would do well to demand correction.
1st Place: NC State Budget 2023-2005 (Part I)
After failing to produce a budget bill (HB 259) on time (just how is it that legislators get away with that one super-important task? Who else gets to produce their annual budget three months late?), the Republican majority's $30-billion plan for our financial year ahead was finally presented to the people of North Carolina. Only—What's this? A provision in the BUDGET that gives the Joint Legislative Commission on Governmental Operations policing powers, or more precisely the power to conduct investigations with seemingly no oversight.
More precisely, as outlined in a fairly hair-raising "Secret Police" article reported by Truthout on Oct. 2, Gov Ops could investigate "Possible instances of misfeasance, malfeasance, nonfeasance, mismanagement, waste, abuse, or illegal conduct" by other state or local agencies or private companies or individuals who receive state funding (emphasis added). Those "others" could include contractors, subcontractors, state-run universities, and charities.
If this doesn't alarm you, I'm curious exactly what it will take! But let me add that, as enumerated by Truthout, "individuals under investigation would be forbidden from speaking publicly" about possible misdeeds by investigators. They would also be barred from "consulting with legal counsel about their rights, and searches of properties … could occur without the need for a warrant."
I ask you, Good Citizen: Does this sound like the kind of government we bargained for? And do note, as Truthout emphasizes, that these secret investigations "could also affect state-managed elections next year or beyond. For example, a decision to use police to force the inspection of voting machines "would not require a search warrant and the public would not have to be notified" (emphasis added).
Take a little time to think about this, and then ask your legislators how it could have happened, and why.
2nd Place: NC State Budget 2023-2005 (Part II)
There is so much not to like in HB 259, the 2023 Appropriations Act, that we are giving it not one but two top awards. The second honor primarily speaks to the new plot to drain $250 million (with future increases) from our public schools and give it away to the private/charter school industry with little supervision, educational requirements, or financial considerations.
This is the bill that also tossed in language that gives each state legislator custodianship of all documents made or received while a legislator, and provides legislators with absolute control over consent to reveal any document or drafting request.
In effect, the General Assembly members are now exempt from our public records law. That's a lot to accomplish in a BUDGET BILL. (Thankfully, this budget bill did establish funding for additional Medicare assistance for some 600,000 state residents in need.)
3rd Place: Care for Women, Children, and Families Act (SB 20)
This state's new "Anti-Abortion Bill" moved quickly to ratification on May 4, 2023, and although vigorously opposed and vetoed by Gov. Roy Cooper, it became law through an override vote in the Republican-dominated legislature. Despite the name of the bill (see above), the governor pointed out in his veto that SB 20 would create "dangerous interference with the doctor-patient relationship, leading to harm for pregnant women and their families."
The bill was opposed by the North Carolina Medical Society, the North Carolina Obstetrical and Gynecological Society, and the North Carolina Academy of Family Physicians. It removes from the women of this state individual decision rights regarding abortion and certain other pregnancy health care beyond the twelfth week of pregnancy.
A Special Award for Misuse of the English Language is also awarded to SB 20 for use of the term "Care" in its title.
4th Place: Sexual Identity and Discrimination (3 Bills)
This will be a group award. It goes to the heartbreaking anti-family bills that: interfere with parent-doctor decisions regarding health care for sexual-identity/gender-transition treatment (HB 808—Gender Transition); prohibit the fair treatment of women in school athletics HB 574 (despite its title —Fairness in Women's Sports Act); and complicate the gnarly issues of parents rights and children's private communication within school settings (SB 49—Parents' Bill of Rights).
5th Place: The House Redistricting Plan (HB 898)
Fifth place for dastardly legislation is awarded to HB 898/SL 2023-149—the House Redistricting Plan 2023 (see the first section of this column for additional detail). The new maps are projected to disproportionately change the state's federal congressional numbers from a tidy 7-7 split between Republicans and Democrats—which reflects the state's actual voting split—to a lopsided 10-4 or even 11-3 respectively. (And don't forget that brand-new district that happens to include the home of House Speaker Tim Moore—see above.) Changes to state legislative maps unsurprisingly gave Rep. Tricia Cotham (also see above) a new district favoring … Republicans. The changes also would tend to reduce the number of women who are currently incumbents. Watch for more on this since new maps pretty much means new court cases.
P.S. for Legislative Nerds: There is a handy "Guide to Drawing the Electoral Lines" ("All About Redistricting") produced by Loyola Law School, with redistricting history from 2010 and current information on all the states.

---
Nelda Holder is the author of The Thirteenth Juror – Ferguson: A Personal Look at the Grand Jury Transcripts.