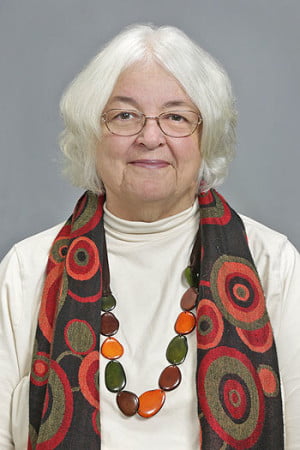 Legislative News by Nelda Holder –
I was about halfway into the writing of my January 2021 column for this plucky little newspaper, brave publisher Johnnie Grant's multicultural monthly, The Urban News, when the political world in my country fell apart.
Discarding those words—which had been optimistic ones about a new administration in Washington and the beginning of a new legislative session in Raleigh—I must now write about the travesty imposed upon our nation's capital on Wednesday, January 6, when rioters encouraged by none other than the president of this country stormed the US Capitol Building, leaving ugly chaos in their wake and causing a (current) count of five deaths, including one officer of the Capitol Police.
Sitting in the middle of that chaos, to the horror but perhaps not the surprise of the world, is President Donald Trump—who encouraged the incursion by his followers and whose failed grasp on the government, and on reality, has left the entire country vulnerable to internal and external enemies.
Any reader with a cell phone, television, or radio knows all this already. But it is my necessary preface to reporting on our home state's participation in or reaction to the violence aimed at our seat of government—which as of January 9 has resulted in the arrest of at least eight North Carolinians in the DC riots and demonstrations (as reported by WCNC of Charlotte).
What were they saying about the attack on the United States Capitol Building?
Gov. Roy Cooper (D): In the first of two separate statements, Cooper said, "The peaceful transition of power is the hallmark of our democracy. Today's terrorism is not who we are. This attack on our country must be overcome." In Cooper's second remarks, he declared: "This president has betrayed our country and is therefore unfit to lead it. He should resign or be removed from office."
US Sen. Richard Burr (R): "For nearly 250 years, our nation's commitment to the peaceful transition of power has been the shining hallmark of our democracy. Today, America's core principles were threatened by those seeking to forcibly stop our electoral process and overturn the results of a presidential election with which they disagreed. Let me be clear: these actions are not a defense of this country, but an attack on it.… The President bears responsibility for today's events by promoting the unfounded conspiracy theories that have led to this point."
US Sen. Thom Tillis (R): "I proudly back the blue and support law and order, which is why I condemned the violence that took place in cities across the nation this summer. It's a national disgrace to have a mob attacking Capitol Police and engaging in anarchy. This is not what America stands for."
US Rep. Patrick McHenry, 10th District (R): "The violence that we are witnessing at the United States Capitol is completely unacceptable. I am thankful to the brave men and women of the Capitol Police who are doing their duty and working diligently to keep everyone in the Capitol safe. God bless our law enforcement."
US District 11 Congressman Madison Cawthorn (R): Cawthorn was actually a speaker at the protest rally immediately preceding the attack on the Capitol, where he told the crowd, "My friends, the Democrats, with all the fraud they have done in this election … are trying to silence your voice… I encourage you, continue to make your voice heard…this crowd has the voice of lions." Following the same crowd's violent attack on the Capitol, he offered this: "As Americans we can not (sic) tolerate violence…. We must let Congress work and uphold law and order."
NC Attorney General Josh Stein (D): Stein announced on Friday that his office was supporting federal investigations of North Carolinians who participated in Wednesday's raid, and asked anyone with information about NC participants in the "lawless insurrection" to contact his office at investigationtips@ncdoj.gov. Information may also be given to the FBI at tips.fbi.gov or by calling 1 (800) CALL FBI (1-800-225-5324).
NC Senate President Pro Tem Phil Berger (R): It was next to impossible to find any statement on this situation by Berger. The only report of one that was located stated that Berger condemned the violence and said that "we should take care to lower the temperature."
NC House Speaker Tim Moore (R): "Today's violence at the US Capitol was unacceptable. Civil discourse is the solution to our differences, and while we must protect the democratic process, we must also respect its outcomes and the rule of law."
You will note that the above quotes are from the elected officials on the state or federal level whose jurisdiction includes the Asheville/Buncombe County area. You may also note that all of them are male, and all of them are white. In order to provide some balance to this perspective, here are some other state leaders and their statements.
US District 12 Congresswoman Alma Adams (D): "Today has been the hardest day of my time in Congress," Adams said on January 6, "but my resolve hasn't wavered. I am ready to certify the results of the presidential election…. Now is the time—for the sake of our country—to reject those who fan the flames of chaos and destruction." Adams subsequently announced she had called on Vice President Pence to invoke the 25th Amendment to remove Donald Trump from office.
US District 2 Congresswoman Deborah Ross (D): "I urge President Trump to resign. I urge Vice President Pence and the Cabinet secretaries to invoke the 25th Amendment. However, as these actions appear unlikely, I have cosponsored articles of impeachment to remove President Trump from office."
US District 6 Congresswoman Kathy Manning (D): "The violent insurrection that took place at the United States Capitol today is a dark moment in our nation's history. … This attempted coup is an act of terrorism. Those responsible must be held accountable. … Whether through the 25th Amendment or impeachment, President Trump must be removed from office immediately. He is unfit to lead our nation."
US District 5 Congresswoman Virginia Foxx (R): "The brute force of the rule of law must be swiftly applied to the individuals who incited violence in the Capitol. Their actions run contrary to the values we proudly hold as Americans. Justice must not be delayed."
And finally …
Politicians will be politicians. In North Carolina, we look to our basketball coaches for guidance. Coach K hopefully speaks for us all.
Coach Mike Krzyzewski of Duke University fame: "This is not about being a Republican or a Democrat. This is about being a damned American. Be an American."
Postscript: The NC legislative session convenes on Wednesday, January 13, 2021, at noon. This column's coverage of the 2021 session's legislative undertakings will begin in our February edition. Regrettably, as the Covid-19 pandemic reaches high water marks in the state, the Republican leadership of the legislature has refused to require that protective masks be worn inside the Legislative Building.
---
Nelda Holder is the author of The Thirteenth Juror – Ferguson: A Personal Look at the Grand Jury Transcripts.