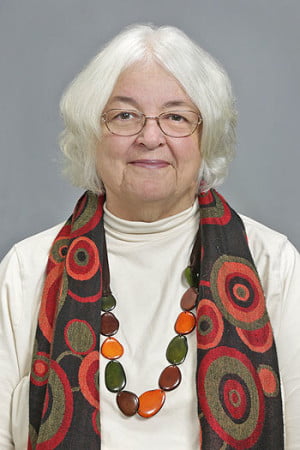 Legislative News by Nelda Holder –
Seven plaintiffs, residents of several different North Carolina counties, have entered a constitutional challenge to North Carolina's 2013 private school voucher program in the Wake County Superior Court in Raleigh.
The suit charges that the "Opportunity Scholarship Program" discriminates on the basis of religion, on the basis of the "public purpose" necessity for taxation, and on the basis of a lack of educational accountability.
The voucher program is administered by the NC State Education Assistance Authority, with a mandated appropriation that increases until 2027-28, when it will reach a holding pattern at $144,840,000. Vouchers of up to $4,200 per student may be paid in tuition to private schools; traditional and public charter schools are not eligible to receive program funds.
The lawsuit charges that the voucher program as implemented "has no standards or accountability." Voucher schools can be operated by "unaccredited institutions"; are not required to "employ teachers who are licensed by the State Board of Education"; are not required to conduct a criminal background on teachers or employees other than "the staff member with the highest decision-making authority"; and "are not subject to any requirements regarding the curriculum they teach" or for "student achievement," along with other claims.
In particular, the suit looks to (1) Article I, Section 13 of the NC Constitution ("no human authority shall, in any case whatever, control of interfere with the rights of conscience") and Section 19, which forbids discrimination "because of race, color, religion, or national origin; (2) Article V, Section 2, which provides that "The people have a right to the privilege of education" and that taxation "shall be exercised in a just and equitable manner "for public purposes only"; and (3) Article I, Section 15, claiming that transfer of taxpayer funds to private schools without accountability or scholastic requirements "is not for the purpose of education or for any other public purpose."
The lawsuit offers numerous examples on behalf of the plaintiffs that illustrate voucher school policies that exclude their family's participation for such reasons as religion (or non-religion), ecumenical disagreement, and outright discrimination based on sexuality and equality. One school in Raleigh, for example, "retains the right to refuse enrollment to or to expel any student who engages in sexual immorality, including any student who professes to be homosexual/bisexual or … condones, supports, or otherwise promotes such practices."
A Durham school that received $379,090 in the 2019-2020 school year claims the right to deny educational privileges to any family "critical of the church or its ministries."
One of the plaintiffs who is Jewish, the lawsuit notes, "pays state taxes that the Program uses to fund religious instruction teaching that she and others who are not Christian are condemned to hell." Quoted in a subsequent interview, the plaintiff, Rivca Rachel SaNogeuira, notes, "They sell these vouchers as a 'choice' for parents, but they are not a choice for my family. It is galling that my tax dollars are funding private schools where my family is not welcome because of our faith."
The voucher program, which has always had its detractors, was challenged by teachers in 2013, a challenge that was turned down a 2015 decision by the NC Supreme Court.
Flurry of bills surrounded Legislature's leave-taking
Late June and early July were particularly busy for Gov. Roy Cooper, as he worked his way through the raft of bills sent over by the North Carolina General Assembly on their way out the door. They're set to reassemble September 2, but as they departed town—most to busily campaign for a new 2021-22 term—here's some of what won the governor's nod.
HB 425: Implements funding for legislation known as Conner's Law, a funding provision passed last year in honor of the late NC Highway Patrol Trooper Kevin Conner, shot and killed during a traffic stop in 2018; increases death benefits for families of fallen officers
HB 463: Provides access to education for incarcerated individuals in state prisons—funding for community college courses for prisoners and for basic skills courses, and continuing education related to job skills. (Struck from that bill in passage was a passage denying use of funds for associate degrees in the arts, science, or education.)
SB 818: Offers a $350 one-time bonus and step-increase raises to public school teachers and instructional support personnel. In signing what had been a contentious bill, Cooper stated that the legislation "falls outrageously short on raises [that] we need to give teachers and all school personnel like bus drivers and cafeteria workers. The Legislature must make educator pay a top priority when they come back in September."
Cooper rejected a plethora of bills as the gang drove away, including two controversial bills of particular public interest:
HB 652: Called the 2nd Amendment Act, this bill would have allowed concealed carry of handguns (with permit) on educational property that is a nonpublic school located on the property of a place of religious worship.
SB 168: Passed in a late-night vote before the Legislature left town, this bill would have changed the handling of public records with what seems to have been an "unintended consequence of limiting transparency in death investigations," according to Cooper's news release. The bill had drawn fast and widespread opposition to that element.
Changes in the Capital City
On June 19—Juneteenth—Raleigh protestors enraged by the death of George Floyd at the hands of the Minneapolis police, and by the destructive racism in the state and country, took down two Confederate statues on the grounds of the Old State Capitol in Raleigh. The bronze replicas of Confederate soldiers were then dragged down the street, and one was symbolically hanged by a rope on a downtown light fixture.
The next morning, Gov. Cooper issued a "public safety" order to remove the remaining Confederate monuments on what is called Union Square. Two more bronze statues were immediately taken away: the Women of the Confederacy Monument, unveiled on the grounds on June 10, 1914, and the statue of Henry Lawson Wyatt (the first Confederate soldier to die in the Civil War), dedicated in 1912.
Remarking on the danger to public safety if the statues were left standing, Cooper made it clear that it was "past time that these painful memorials be moved in a legal, safe way." He criticized the 2015 state law that has bound the hands of local and state government by requiring the permission of the NC Historical Commission before any removals could take place. The governor had petitioned that commission in September of 2017 to relocate those same Confederate statues, plus a third, but removal was denied.
Democrat Cooper's emergency removal action was quickly criticized by his Republican opponent in the November election for governor, Lt. Gov. Dan Forest, who called the protestors' actions "utter lawlessness" and stated: "It is clear the Gov. Cooper is either incapable of upholding law and order, or worse, encouraging this behavior."
Once the statues were gone, it took considerable equipment and several days to at last clear the site of the larger (75-foot) monument dedicated "To our Confederate Dead." The statue on top was quite resistant and required stronger equipment to be brought in. The tall obelisk that held him on high also had to be handled carefully, and ultimately the large and stubborn marble base of the monument had to be dislodged piecemeal. Resistance to the end.
While the work was going on, the sidewalks hosted witnesses at all hours, some just gawkers, many obviously supportive of the removal, a few who felt moved to celebrate by performing music for passersby.
That very large monument once stood at the head of Raleigh's well-known Hillsborough Street, which leads past a venerable church and other historic buildings and travels west to NC State University and beyond.
Now, driving east down Hillsborough toward the Capitol, there is a freeing spaciousness of grass and trees outlining the historic Greek Revival building that opened as the state's governmental headquarters in 1840. (The original 1794 capitol building was destroyed by fire in 1831.) Built of locally cut granite (some cut by my own great-great-grandfather) and topped with a copper dome, the new Capitol housed all of state government until 1888, when the Supreme Court and the State Library relocated. Then in 1963, the General Assembly moved to a new State Legislative Building just a block away. The Capitol currently hosts offices of the governor and staff, and holds sway as a premier building in the very heart of the city.
I keep driving back downtown to look at that new view. It had been usurped far too long.
---
Nelda Holder is the author of The Thirteenth Juror – Ferguson: A Personal Look at the Grand Jury Transcripts.