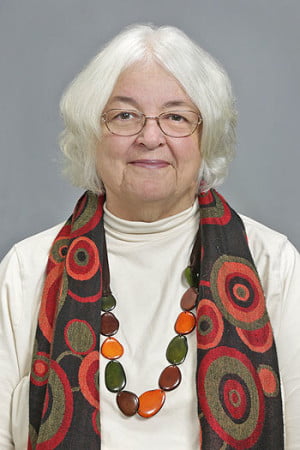 Legislative News by Nelda Holder –
The North Carolina General Assembly has finally adjourned one of the lengthiest sessions in recent memory.
NC General Assembly members left Raleigh without finalizing this fiscal year's budget for the state, which should have been in place by June. Instead, when Gov. Roy Cooper, a Democrat, vetoed the original budget presented for his signature, the Republican leadership of the legislature refused his request for negotiation and instead passed many aspects of their own budget through piecemeal legislation referred to as "mini-budgets."
Two of the biggest gaps between the gubernatorial and legislative budgeting priorities were wage increases for the state's teachers, and Medicaid expansion for the state's lower-income citizenry. In the end, the Legislature passed a significantly lower wage increase for teachers than proposed by the governor, and Medicaid expansion was kept from the agenda. Cooper subsequently vetoed what he called a "paltry" increase (3.9% over two years) for teachers, pushing again for budget negotiation. The original "compromise" proposal had been 8.5%.
According to Public Policy Polling (a Democratic-based polling company in Raleigh), Medicaid expansion is favored by 54% of the state's voters, with 30% opposed (Democrats favor expansion 79% to 9%; independents, 52%-35%; Republicans, 26%-54%). The governor has made expansion a centerpiece of his agenda for the state.
On their way out, however, legislators did approve restoring early one-stop voting on the last Saturday before elections (SB 683), with uniform hours across the state of 8 a.m. to 3 p.m.
Back to the future
The General Assembly will reconvene later in November, ostensibly for the express purpose of working on redrawing maps for the state's 13 Congressional districts. A recent court order that required the redrawing of state legislative district maps due to gerrymandering (explicit manipulation of the lines to benefit the Republican Party) has been followed by a suit charging gerrymandering in the state's 13 Congressional maps. The same three-judge panel that ruled on the legislative maps has now issued an injunction warning that the U.S. House District maps also appear unconstitutional under the North Carolina Constitution, and should be redrawn [See "Second Set of Voting Maps"]. A bipartisan process similar to the recent state district redrawing is planned.
The Legislature is then expected to reconvene on January 14, 2020, for the second year of the 2019-2020 term.
A parting shot
As most of the legislators drove away from the capital to return to their home districts, one "home" became a hot news item. It belongs to Senate President Pro Tempore Phil Berger. And, it would seem, it is being paid for by campaign donations he has received.
The legitimacy of this seeming boondoggle has been questioned by Bob Hall, the well-known longtime leader (now retired) of Democracy NC. Hall held a news conference on November 6 outside Berger's Raleigh residence, explaining his intention to file a formal complaint with the NC Board of Elections over the legitimacy of Berger's using his campaign fund to make payments to an LLC that he controls, and which holds the title to the Raleigh townhouse he purchased in 2016. (Berger also owns a home in his legislative district.)
As reported on November 7 in The News & Observer of Raleigh, Berger claims to have received approval from the Board of Elections for the expenditure. His campaign records, according to the news report, show that the Senate leader has also "charged his campaign more than $100,000 in recent years for rent and other expenses at his law firm in Eden, through a different LLC he controls."
According to the article, Hall acknowledges state election officials see no problem using campaign money to pay for rent, but paying a mortgage "complicates matters."
Sexual assault law reforms
At long last, wrangling over reforming sexual abuse laws came to an end with ratification of "An Act to Protect Children from Sexual Abuse and to Strengthen and Modernize Sexual Assault Laws (SB 199) on October 31. The bill was sent to the governor's desk on November 1, and if signed into law, the new provisions become active on December 1.
It is an important piece of legislation—passed unanimously by both houses—and among its foremost provisions are:
"Right to Revoke Consent," which finally brings the citizens of North Carolina in line with those of the other 49 states by making it illegal (i.e., "rape") to disregard the revocation of sexual consent
Prohibition of "knowing distribution of a beverage that contains any substance that could be injurious to a person's health (i.e., no drink spiking)
Implementation of a child sexual abuse and sex trafficking training program for all school personnel working directly with students in grades kindergarten through 12 (including charter schools)
Extension of the statute of limitations for civil action against a defendant for claims related to sexual abuse suffered when plaintiff was under 18, until the plaintiff attains 28 years of age
A little more scrutiny, please
The Legislature approved a salary boost for corrections officers this year that will mean an average of just over $36,800 per year. Some legislators tried to push this amount to $40,000 a year but were unsuccessful.
According to the U.S. Department of Labor, the median salary nationwide for correctional officers is $38,690. So at first glance, the new NC wage hits close to median. But it has been set against a background of steeply rising overtime pay for NC prison workers (over $45 million in 2018, according to The Charlotte Observer), with an 18% vacancy rate. That constitutes, according to David Fathi of the ACU's National Prison Project, "an emergency situation."
As detailed in a Spectrum News report in October, the recent closing of three more prisons in the state means moving 800 prisoners into other facilities in an attempt to "make our facilities safer," according to Prison Commissioner Todd Ishee.
But State Employees Association of NC representative Ardis Watkins, who lobbies for state employees, has a different perspective: "The more people you shove in there, the more problems you are going to have in the facilities you have left operating." Current statistics indicate that on average, two staff members are assaulted per day by inmates.
Watkins, in a separate WRAL interview, says the longer commutes for workers at the closed prisons "mean the 12-hour shifts they work now will be more like 14 hours, with drive time factored in."
A separate factor recently discussed during the long, hot summer is the lack of air conditioning in the women's prisons in the NC system. That public consciousness was sparked by a report that the 1938-built women's prison in (hot and humid) Wake County had no air conditioning—along with other prison buildings across the state holding approximately 40 percent of the inmates.
It would seem to be past time for serious legislative attention to the overall prison system.
---
Nelda Holder is the author of The Thirteenth Juror – Ferguson: A Personal Look at the Grand Jury Transcripts.