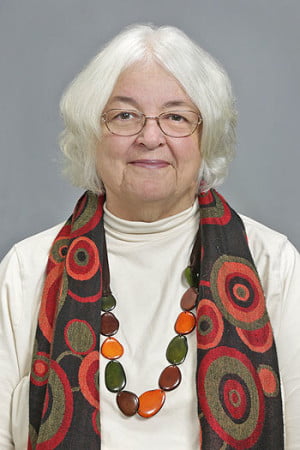 Legislative News by Nelda Holder –
One of the aims of this ongoing column is to bring to the public eye various pieces of legislation that might otherwise pass along "unseen," even though the North Carolina General Assembly's job is to be about the people's business.
Keeping an eye on legislation, and informing The Urban News readers, is a primary mission.
This month, however, there are major topics practically shouting for discussion, and they are definitely not flying under the radar—they are garnering national headlines. So let's dive in.
Bladen County and District 9
The past month brought the long-awaited hearings before the NC Board of Elections in the case of election fraud in the District 9 Congressional race. The election there had been contested since it was held but not certified last fall, but as explained in last month's column, it took a while to sort out just which board of elections would be tackling the outcome. (One board was disbanded by the courts, and a new one had to be appointed.)
In riveting testimony, presented via livestream to the public by Raleigh's WRAL-TV news, a tawdry picture of absentee-ballot manipulation surfaced through what this columnist will call brave testimony on the part of several local witness-participants. Most people have heard the outcome: Republican candidate Mark Harris, whose vote total surpassed Democratic candidate McCready by 905 votes, called for a new election mid-hearing, and has since withdrawn his candidacy for the seat. But in the process, the SBOE and the public learned the details of an absentee vote "harvesting" operation from women who were paid to (according to testimony) deliver ballots to the man who hired them for that purpose, McCrae Dowless. This was in spite of at least two of those women being (allegedly) told by Dowless what to say at the hearings to avoid testifying against him. With all of the celebrity created by this case—for Dowless, Harris, and other main players—I recommend a short pause to acknowledge the bravery of those women for coming forward.
Dowless has since been arrested and is currently free on bond. And since the case has been thoroughly covered on television and in local and national newspapers and other news sources, North Carolina has been under extreme scrutiny for this apparent egregious manipulation of ballots. It would seem we also give a nod to the staff of the SBOE for a fruitful investigation, with the hope that the facts of this case will lead to a vastly improved absentee ballot system in the state.
Amendment takedown raises eyebrows
Another item of national interest taking place in the state in February was the very unusual ruling by Wake County Superior Court Judge Bryan Collins. In a suit brought by the Southern Environmental Law Center on behalf of the NC-NAACP and Clean Air Carolina, the judge found that, given the ruling in the case of Covington v. North Carolina (which held that "race was the predominant factor motivating the drawing of all challenged districts" ), unconstitutional gerrymandering had resulted in a state legislative body that therefore had no right to propose bringing such amendments to a public vote.
The two amendments that were challenged, and that currently are adjudged void, are the Voter ID amendment and the income tax rate cap amendment.
This will be one for the books. It has already resulted in a firestorm of editorials and intense media scrutiny. It will obviously undergo legal challenge, but whatever the results, the concept itself provides a true civics lesson to the people of the state.
Former NC Supreme Court Justice Robert Orr, a highly regarded Republican and Constitutional scholar, expressed an interesting opinion on the ruling in an editorial in the February 27 News and Observer. First, he defends Judge Collins as an "experienced, by-the-book" judge. Then he explains that Collins noted the "first impression" status of the case, meaning the constitutional issues addressed had no precedent. That has to do with the power given to "the people" by the state's own Constitution, and the argument that state legislators from illegally gerrymandered districts could not reflect the true will of the people in approving constitutional amendments.
It's gnarly. And fascinating. We will follow the progress of this case with great interest.
And speaking of gerrymandering
Meanwhile, in the Statehouse, as the thought of the 2020 elections presses down on the Republican majority, and as the many court battles over fair districts weigh on the Democrats, there are two significant proposals on the floor. One is House Bill 69, which would establish a Nonpartisan Redistricting Commission, and the other is House Bill 140, called "The FAIR Act," which proposes a constitutional amendment to establish "nonpartisan redistricting criteria."
Both these bills have been sponsored by Henderson County's Rep. Chuck McGrady (R), with Buncombe County's Brian Turner (D) also a primary sponsor for HB 69, along with House Majority Whip Jon Hardister (R). HB 69 co-sponsors include (from western North Carolina) Buncombe County's John Ager (D) and Susan Fisher (D), Haywood/Jackson/Swain's Joe Sam Queen (D), and Cherokee/Clay/Graham/Macon's Kevin Corbin (R), House Deputy Majority Whip. There are currently 62 co-sponsors in all.
Primary sponsors for HB 140, in addition to McGrady, Chatham/Durham's Robert Reives II, House Deputy Democratic Leader; Alleghany/Surry/Wilkes's Sarah Stevens (R), House Speaker Pro Tempore; and Guilford's Jon Hardister (R), House Majority Whip. Ager, Queen, and Turner are among the 61 current co-sponsors.
On behalf of the people of the state, I would say it is hopeful to have both these bills under consideration. Whether House Speaker Tim Moore (R) will give either support remains to be seen, and we'll report on their status in the coming month. But given the (once again) national attention that has been given to the gerrymandered districts of this state, one would hope to see progress in resolving this thorn in the side of the state's electorate.
The governor's "determined" speech.
Gov. Roy Cooper (D) delivered his "State of the State" address in front of the Legislature and, electronically, the residents of the state on Monday evening, February 25. One of his key issues is aiding counties in school construction—an objective of HB 241, the Education Bond Act of 2019 that is being co-sponsored by none other than House Speaker Tim Moore (R). Cooper prefers bond funding to the idea of paying for school construction directly from the state budget, as proposed in SB 5, Building North Carolina's Future. The latter would allow state and local educational institutions access to funding from the State Capital and Infrastructure Fund.
Under the bond bill, a total of some $1,900,000,000 (1.9 billion) would be available through general obligation bonds, proportioned to public school facilities ($1.5 billion), community college facilities ($200 million), and University of North Carolina facilities ($200 million). The breakdown for public school facilities shows a current allocation of some $8.4 million dedicated for use by Buncombe County.
Medicaid and healthcare expansion was another key topic in the governor's speech. Praising the efforts of bipartisan efforts in the wake of recent hurricane damage to the state, Cooper asked for continued bipartisan efforts on behalf of the people's needs. "We must come together to get health care for hundreds of thousands of working people with no insurance. That's the determination we need to make North Carolina truly excellent."
Milk it!
And now for just a little levity after all that weighty legislation. This comes in the form of Session 2017's SB 711, officially passed in 2018, with its instructions regarding the "mislabeling of plant-based products as 'milk.'"
The label law would have only the "lacteal secretion … obtained by the complete milking of one or more healthy hooved mammals" granted the label of "milk" in this state, prohibiting the sale of items labeled "coconut milk" or "almond milk." Enforcement of this plan, however, was left dependent on similar requirements enacted into mandatory labeling requirements by any 11 of the following states: Alabama, Arkansas, Florida, Georgia, Kentucky, Louisiana, Maryland, Mississippi, Oklahoma, South Carolina, Tennessee, Texas, Virginia, and West Virginia.
Since that legislation passed, the Ninth Circuit U.S. Court of Appeals has ruled in a class-action suit against Blue Diamond Growers (and purveyors of "almond milk") that the word "milk" on its label is not a violation of federal law, according to the "reasonable consumer" standard.
If any of this is worrisome to you as you walk the grocery aisles, rest assured that the U.S. Food and Drug Administration is winnowing public input sought last year on the names of plant-based products. Stay tuned for an announcement regarding whether or not you are being fooled.
---
Nelda Holder is the author of The Thirteenth Juror – Ferguson: A Personal Look at the Grand Jury Transcripts. Read Holder's blog, www.politicallypurplenc.com