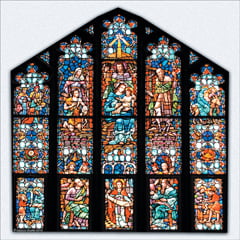 The public is cordially invited to attend the following events.
March 14 – April 11
Lenten Worship & Prayer
Weekly Prayer Meetings will be held as a partnership between Biltmore United Methodist Church and Rock Hill Missionary Baptist Church.
Thursdays at 12 noon
Rock Hill Missionary Baptist Church, 486 Caribou Rd., Asheville.
Thursdays at 6 p.m.
Biltmore United Methodist Church, 376 Hendersonville Rd., Asheville.
March 16, 23 & 30
Diabetes Management Classes
The Health Care Ministry of St James A.M.E. Church invites you to attend free diabetes management classes on Saturday, March 16, 23 & 30 from 1 – 3 p.m. at St. James A.M.E. Church, 44 Hildebrand St., Asheville, NC 28801.
Sunday, March 17
Ethical Humanist Society of Asheville
"The Matrix of Distraction" will be presented by Rev. Michael Carter from 2-3:30 p.m. at Friends Meeting House, 227 Edgewood Road in Asheville. Carter is an anti-racism trainer, ordained Inter-faith minister, and adjunct professor at Western Carolina University.
Informal discussion and refreshments will follow the presentation. All are welcome to attend. For more information: call (828) 687-7759, email EHSAsheville@gmail.com, visit EHSAsheville.org, or www.meetup.com/Ethical-Society-of-Asheville.
---
Special Events Coming Up? Let Everyone Know!
Send your events and announcements to info@theurbannews.com by the last Friday of the month.