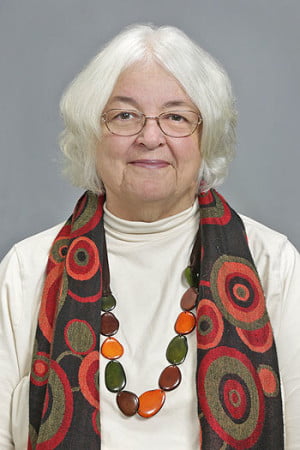 Legislative News by Nelda Holder –
On Friday, June 1, 2018, the NC General Assembly passed a $23.9 billion second-year budget that, from a process standpoint, was unlike any budget in recent history.
That process completely eliminated input from legislators who did not belong to the Republican Party, and was presented in a manner that precluded changes or amendments from the floor.
Senate Bill 99's conference report, developed by 65 Republicans, was heard in the NC House and Senate on May 28 and adopted three days later. Gov. Roy Cooper (D) has until June 11 to approve or veto the bill, with a veto virtually certain to be overridden in the Republican-majority Legislature.
A wee bit of background: Instead of following the normal budget process, which would include a budget bill that allows changes in committee or on the floor, Republican leadership used a conference committee (with 65 Republican members and no Democrats) to create a report that would require a vote with no changes.
Here are some reactions to the budget process from across the state:
Charlotte Observer (Editorial Board): "It's the height of arrogance, and it should offend all North Carolinians, no one more than fiscal conservatives. Legislative leaders are about to spend $24 billion in taxpayer money with almost no review, no alterations and no input from most legislators."
News & Observer (Editorial Board): "This bit of parliamentary chicanery is the Republicans' latest assault on the democratic process. They've undermined voting rights, illegally gerrymandered voting districts … and arrested more than a thousand protesters. Now they want to put a plan on how to spend billions of taxpayers' dollars into law without giving any lawmaker a chance to propose changed."
Carolina Journal (Mitch Kokai, John Locke Foundation senior political analyst): "As a good government advocate, I'd like to see the process involve amendments, suggestions, committee debate and that sort of thing."
WRAL/Capitol Broadcasting Company (Editorial): "This latest ploy is clear evidence that those we've elected have abandoned us to form an oligarchy in pursuit of their own agenda. They are stomping on the State Constitution and turning their backs on the oath they swore when they took office."
What do we get for our money?
Some of the highlights of this year's spending plan from the Legislature include the following:
Teacher pay: average raise of 6.5% (Gov. Cooper had called for 8% to reach the national average in a few years' time)
School safety: $5 million for more school resource officers (recurring), middle and elementary schools, and $23 million one-time funding via competitive grants
Disaster relief: $115 million
State employees: minimum salary $31,200 (approximately $15 per hour) for full-time employees with benefits
State retirees: one-time 1% cost-of-living supplement
Personal income tax lowered from 5.5% to 5.25%
Corporate income tax lowered from 3% to 2.5% in 2019
$10 million to deal with GenX water contamination; $3.5 million for wastewater/drinking water infrastructure
The text of the ratified budget can be found online at ncleg.net.
What don't we get?
The budget fell below Gov. Cooper's recommendations in a number of areas, including his request for an 8% average increase in teacher pay in order to reach the national average in a few years' time.
Early childhood education was apparently short-changed through sleight-of-hand. The U.S. Congress, in the federal budget bill, allocated around $75 million for early childhood education in North Carolina. The state budget that was passed used $50 million of that money to replace what previously had been funded by the state itself, thus raising the total outlay by only $25 million instead of $75 million. As a result, Pre-K services will not be expanded as anticipated, potentially affecting thousands of children in need of head-start programming.
And what else may be in store
A curious provision that may affect local funding around the state is being debated under HB 514. It would allow towns to create their own charter schools using tax money. Districts and charter schools will presumably be able to ask municipal governments for funding. The bill has passed the House and has passed its second reading in the Senate. Constitutional questions are being raised; stay tuned on this one.
---
Nelda Holder is the author of The Thirteenth Juror – Ferguson: A Personal Look at the Grand Jury Transcripts. Read Holder's blog, www.politicallypurplenc.com