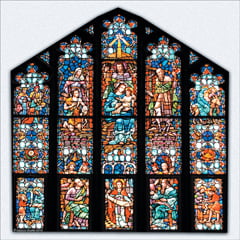 The public is cordially invited to attend the following events.
St. James A.M.E Church
Insurance Workshop, Saturday, October 19, 2019

The Health Care Ministry presents a workshop from 1 to 3 p.m. Ministry co-chair Shirley Hadley is a registered nurse who has worked as a case manager as well an insurance broker. She knows insurance from both sides. What is a copayment? What is co-insurance? What is a deductible? Answers to these and other questions will be provided by Mrs. Hadley during this informative workshop.
Women's Day 2019, Sunday, October 27, 2019
Guest Speaker is Renée White, Community Activist, President of the East End Valley Street Neighborhood Association, and member of St. James will speak at 11 a.m. on the theme "A Woman of Faith Who Kneels Before God Can Stand Before Anyone." Service will feature the Women's Day Choir.
St. James A.M.E Church, 44 Hildebrand St. in Asheville. Rev. Brent La Prince Edwards, Pastor. Call (828) 253-5191 for more information.
---
Special Events Coming Up? Let Everyone Know!
Send your events and announcements to info@theurbannews.com by the last Friday of the month.