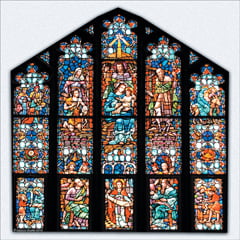 The public is cordially invited to attend the following events.
Asheville Friends Meeting House
227 Edgewood Rd., Asheville, NC 28801
Pastors for Peace Potluck and Talk
Thursday, June 28 from 6-8 p.m.
The Cuba Caravan is coming to town as part of Pastors for Peace. They are promoting building bridges and tearing down walls. The guest speaker will be Bill Hackwell from the International Committee for Peace.
To travel to Cuba you need permission: a license from the U.S. government. President Obama made licenses very easy to get. He also took steps to reduce the U.S. economic blockade of Cuba. President Trump has adopted a very hostile stance towards Cuba, partially reversing Obama's actions, and reducing the possibilities for individual licensed travel. Donate what you can. For more information, contact Ken at jonesk@maine.edu.
Calvary Presbyterian Church
44 Circle St., Asheville, NC 28801
Hymn Sing & Ice Cream Social
Sunday, June 24 at 6 p.m.
An old-fashioned social event. Local author Pat McAfee will offer brief readings from her book, Western North Carolina Musical Legacies, highlighting stories of musicians from our community. Program will include old and new hymns with favorites by the great Thomas Dorsey. Rev. Patricia Bacon and Mr. Anthony Turner will lead the program.
St. James A.M.E. Church
44 Hilderbrand St., Asheville, NC 28801
2018 Vacation Bible School, July 9-13
Theme: Jesus, The Kingdom Builder. Classes will be available for every age group. Courtney Jones, Director of Vacation Bible School. Rev. Brent La Prince Edwards, Pastor. Call (828) 253-5691 for more information.
---
Special Events Coming Up? Let Everyone Know!
Send your events and announcements to info@theurbannews.com by the last Friday of the month.