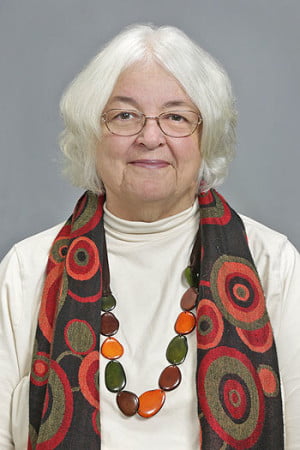 Legislative News by Nelda Holder –
There is much afoot at the state level in the early months of 2021.
In addition to the convening of the 2021-22 Legislature in Raleigh and the bevy of bills that accompany their arrival, a great deal of statewide study commission work is coming forward at this time to add real meat to legislation bones.
And scrutiny of the state's voter registration logs following the 2020 election has sparked interest in the fastest-growing demographic: a 72% voter turnout for Asian Americans. Scrutiny of who was sent by voters to this session of the Legislature revealed another trend.
As reported in the Raleigh News & Observer, the share of women that took seats in the 2021-22 General Assembly has not increased since the record high of 27% in 2008. That paper's editorial analysis, noting that women are 50% of our population, then states: "It's not hard to understand why. The state's lack of progress on affordable child care, universal pre-K and family leave make running for office more difficult for mothers. Extreme gerrymandering has locked male incumbents into their seats, and low pay for state legislators makes the job more affordable to independent business people and retirees."
Overcoming those challenges, the editorial concludes, requires that more women use their right to vote. (Are you registered to vote, women?)
Meanwhile, the Republican majority in the Legislature has moved to set a limit on executive emergency powers, following months of chaffing at the executive orders of Gov. Roy Cooper during the pandemic. Cooper is a Democrat who was returned to office while much of the 2020 victory pie was flavored Republican, including the lieutenant governor.
Sen. Phil Berger, president pro tem of the NC Senate, has stated that he sees the governor's exercise of powers during the Covid-18 crisis to be "inconsistent with what our system of government would expect. I would like to see some changes." Enacting such legislation, however, would run into the same gubernatorial safety valve that was present last session: The Legislature has enough Democratic members to uphold a gubernatorial veto.
And to further muddy those power waters, there is new energy for enacting a constitutional amendment that would pair the governor and lieutenant governor as a same-party election team. (See conflict illustration below in "Will social studies reflect society.")
Here are some of the details of a busy political month.
First, kudos to our native son
Michael Regan, a native of Goldsboro and Gov. Cooper's pick for 17th Secretary of the NC Department of Environmental Quality in 2017, has been tapped by the incoming Biden administration as a cabinet nominee, to head the Environmental Protection Agency. Regan, who earned his BS at NC A&T State University and master of public administration degree at George Washington University, served as an environmental regulator for the EPA before joining the Environmental Defense Fund, where he became a regional director.
Regan's résumé reflects his stated position before the Senate confirmation committee that: "Preserving our natural resources isn't something just to balance with the economy. It's essential for economic growth, along with protecting public health and our way of life… It's about learning from the past and being prepared to combat challenges that our future generations will face." It is widely expected that his confirmation will be approved.
Will social studies reflect society?
The State Board of Education voted 7 to 5 on February 4 to approve an amended version of the new K-12 social studies standards for the state's schools. Newly elected State Superintendent Catherine Truitt (R) appears to have worked hard to salvage the work of the study committee that had produced multiple drafts in an attempt to lay out clear goals for diversity and inclusion within the social studies framework.
Interestingly enough, it was newly elected Lt. Gov. Mark Robinson (R), who is Black, who took the position that: "It would be irresponsible for this board to pass (the proposed standards) at this time." Robinson opposed the new standards and noted he had 27,000 signatures from an online against them.
Still at issue for Robinson are such "compromise" conclusions by the committee as:
Teaching eighth-grade classes about the experiences and achievements of women, minorities, indigenous, and marginalized groups and how they have contributed to the state over time
Teaching civics students how to interpret the evolution of individual rights, including women, tribal, racial, religious, identity and ability; and how to recognize "inequities, injustice, and discrimination within the American government over time."
Truitt, in the spirit of reconciliation, offered a new preamble stating that the standards must discuss "hard truths," including Native American and Black oppression. But she offered the olive branch of teaching about the US Constitution's creation of organized democracy, and the history of ending legalized slavery.
The standards argument made it all the way into the august Washington Post, reporting that such debate has become more contentious recently as racial justice has been highlighted in the press and in the daily lives of Americans. That paper noted that some of the NC School Board members accused guideline concepts of coming from a "very radical ideology" that the US is a "fundamentally racist nation"—according to board member Amy White. (Nomenclature irony duly noted.)
When criminal justice reform meets the sheriffs' report
There was an interesting overlap of reports in the criminal justice realm of the state at the end of 2020, with the NC Sheriffs' Association weighing in to outline reforms they support and oppose in their Report on Law Enforcement Professionalism—just before the anticipated report of the governor's North Carolina Task Force for Racial Equity in Criminal Justice (established June 2020). Buncombe County Sheriff Quentin Miller was a member of the Sheriffs' Association panel.
The Racial Equity Task Force submitted some 125 recommendations to address racial differentials in the justice system, including traffic stops, reduction of weapons, tear gas, and pepper spray against peaceful protesters; recruiting and promotion of more diversity; added training on de-escalation tactics; raising the age at which a child can be prosecuted (current age in the state is 6 years); turning marijuana possession into a civil offense, and reclassifying certain criminal misdemeanors such as sleeping in a public place and consuming beer in a public place; increasing the power available to citizen review boards; and requiring judges to assess defendants' ability to pay before assigning court and other fines.
The sheriffs' report calls for a state standard definition of "use of force"; support for legislation to ensure disclosure of personnel history to certifying commissions; rejecting calls for the elimination of school resource officers; rejecting increased power for citizen review boards.
The final report of the Racial Equity task force is available online at the website of the state's attorney general (ncdoj.gov/trec). The Sheriffs' Association report is available through the association's website (ncsheriffs.org).
Obstructing the view
Word from the watchdogs at Scenic North Carolina is that folks who enjoy our state's scenic views might want to contact the state's Rules Review Commission (www.nc.gov/agency/rules-review-commission) about what appears to be a sideways push to "reinterpret" the Outdoor Advertising Rules.
The goal, my source asserts, is to circumvent legislation by changing administrative rules governing billboards, with the perceived aim of getting "50-foot billboards, digital changeable message billboards, and (cutting) local governments clean out of billboard control."
Aside from aesthetics and driver safety (statistics on distraction by changeable billboards is well documented), the assertion is that this manner of changing the ballgame would eliminate any billboard control by local governments. If you're concerned, contact the Rules Review Commission at 1711 New Hope Church Road, Raleigh NC 27609 (telephone 984-236-1850).
Watch this space
In the wake of the 2020 election, a revised vision of North Carolina voters is emerging. Included in the changes is the pending results of the 2020 US Census, which is expected to document the need for a new Congressional district this year. That would bump the state's number of US House seats from 13 to 14 in the 2022 election, requiring yet another redrawing the state's Congressional map.
---
Nelda Holder is the author of The Thirteenth Juror – Ferguson: A Personal Look at the Grand Jury Transcripts.