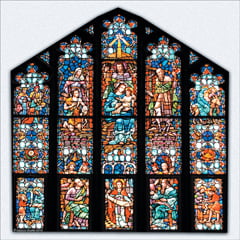 The public is cordially invited to attend the following events.
The public is cordially invited to attend the following events.
Calvary Presbyterian Will Screen The Rape of Recy Taylor
Wednesday, April 24
Calvary Presbyterian Church, located at 44 Circle Street in the historic East End community, will show the film, The Rape of Recy Taylor, the story of a woman who was raped in 1944 by six white men in Alabama. The Montgomery, Alabama office of the NAACP sent Rosa Parks to investigate.
A free will offering will be taken. Additional monies will be contributed to agencies that assist those who have been sexually assaulted. For more details, please call (828) 279-9900. Rev. Patricia A. Bacon, Pastor.
St. James A.M.E. HostsPoetry/Open Mic-Nite
Friday, April 26
Come one, come all to St. James A.M.E. Church, 44 Hildebrand St. in Asheville, from 6-8 p.m. Admission is $2. Sponsored by the Mighty Men and Women of God YPD (Young People Dept.) and the Young Adult Ministry. Call (828) 838-0290 to sign-up or for more details. Deniece Bond, Coordinator; Rev. Brent L. Edwards, Pastor.
River Of Life International Hosts 2nd Annual Leadership Empowerment Summit
April 26-28
Presented by Kayce Lewis Ministries and Kingdom Impact Covenant Ministries, services will take place on the campus of River of Life Int'l at 826 Haywood Rd. in Asheville.
The theme of this year's gathering is "Kingdom Advancement: The Power of Manifestation." Four powerful preachers will join host pastor, Bishop-Designate Kayce Lewis of Asheville: Archbishop Ralph Dennis of Baltimore, MD (Friday at 7 p.m.); Apostle Juanita Crump of Flushing, MI (Saturday at 9 a.m.); Apostle Dewayne Johnson of Columbus, GA (Saturday at 10 a.m.); and Bishop Alan G. Porter of Charlotte, NC (Sunday at 11 a.m.).
Pastor Lewis will officiate at a special service Saturday, April 27 at 3 p.m., at which several River Of Life ministers-in-training will be elevated and installed as ministerial officers of the church. According to Pastor Lewis, "The whole earth is waiting on the sons of God to manifest in supernatural power. I strongly believe that this gathering will be a mechanism to bring forth this level of manifestation in attendees!"
Registration is $35. Payments can be made at www.riverolife.net or by calling (828) 255-8480. Registration deadline is April 21. For details, contact roxie6262@gmail.com.
---
Special Events Coming Up? Let Everyone Know!
Send your events and announcements to info@theurbannews.com by the last Friday of the month.