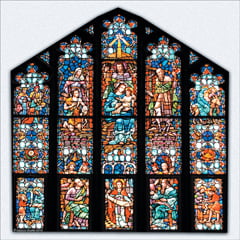 The public is cordially invited to attend the following events.
St. James AME Church
44 Hildebrand St., Asheville, NC 28801
Annual Day
Sunday, March 18
The Mary J. Sloan Missionary Society will celebrate its Annual Day at 3 p.m. The Guest speaker is Minister Kimberly Harrison, St. John Baptist Church, Fletcher, NC. Anyone who does the work of missions is invited. For information call (828) 253-5191.
Zumba Class
Saturday, March 24
Health Care Ministry of Saint James sponsors a Zumba class with Delia. The class, which begins at 1 p.m., is free and open to the public. For information call (828) 253-5191.
Greater Works Church of God in Christ
25 Forsythe St., Asheville, NC 28801
Ecumenical Holy Week Service
March 26-30
The Interdenominational Ministerial Alliance and the Baptist Ministers Union, along with many area churches will participates in this Holy week of services, beginning at 7 p.m. nightly. Theme for the services is "I am the Living One!" For information call (828) 279-8779.
Ethical Humanist Society
227 Edgewood Rd., Asheville
Sunday, April 1
2-3:30 p.m. Discussion from the heart about the topic chosen for the day. (828) 687-7759 or ESHAsheville@gmail.com
---
Special Events Coming Up? Let Everyone Know!
Send your events and announcements to info@theurbannews.com by the last Friday of the month.