by Nelda Holder –
Moms Demand Action for Gun Sense in America.
It was a beautiful, sunny day with a friendly breeze for air conditioning in downtown Raleigh, and a crowd of around 200—many in family groups and almost all dressed in some version of the color orange—stood amiably but carried serious banners that proclaimed the June 5 rally's sober intent: "Stop Gun Violence in America."
Wear Orange for Gun Safety
The "Wear Orange" event, sponsored by Moms Demand Action for Gun Sense in America, took place in front of the North Carolina Statehouse and concluded with a double walk around the legislative complex block. The event followed two mind-seizing tragedies (among so many) in the United States: the supermarket slaughter of innocent shoppers in Buffalo, New York; and the elementary school gun-death catastrophe in Uvalde, Texas.
Inside the NC legislative compound, as Sunday's guest speaker and NC Senate Democratic Whip Jay Chaudhuri of Wake County pointed out—10 or more legislative proposals were languishing that could help to meet some of the demands of the citizens gathered outside. The Republican majority in both the NC Senate and House continues to choose inaction on gun control legislation. But several Democratic legislators joined Chaudhuri in support on stage, including Buncombe County's Rep. Caleb Rudow (D).
What would some of those bills achieve? Before we answer that, we must point out that there are some 30 bills on the docket for the 2021-22 General Assembly that contain the word "rifle," and which either aim to achieve additional freedoms to carry/use firearms, or which try to curtail the public risks of firearm use.
What's on the (Literal) Legislative Floor
Let's follow Chaudhuri's focus on guns and public safety. Here are several of the bills reclining innocuously on the legislative floor.
HB 427 (Firearm Safe Storage Awareness Initiative): Require a permit for the purchase of a long gun (shotgun or rifle that is not considered an antique firearm), to be issued by county sheriff. Applies to the sale, giving away, transfer, purchase or receiving. Passed third reading, 5/5/21; resting in Rules and Operations.
HB 525 (Allow Extreme Risk Protection Orders [ERPOs] to Prevent Suicides & Save Lives): Authorize issuance of an extreme risk protection order to restrict temporarily a person's access to firearms if there is evidence that the person poses a danger of physical harm to self or others. Passed first reading, 4/13/2021.
HB 623 (Purchase Permit Required/Long Gun): Require a permit for the purchase of a long gun (shotgun or rifle that is not considered an antique firearm), to be issued by county sheriff. Applies to the sale, giving away, transfer, purchase or receiving. Passed first reading, 4/20/21.
SB 846 (Firearm/Safety Products Sales Tax Exemption): Exempt firearm safety and storage items from state and local sales tax (defined as devices intended to prevent access to, or unintentional or unauthorized use of, the firearm). Passed first reading, 5/27/2022.
Meanwhile, Gov. Roy Cooper has repeatedly expressed both despair and anger regarding the growing lack of safety in places such as schools, houses of worship, grocery stores. "I'm angry," he stated in a recent press release, urging that stronger laws be passed in Congress and the state legislature. He stressed the need for the Universal Background Checks law that continues to sit in the US Senate and encouraged banning assault weapons nationally as well.
But while we wait, and wait, for Congress, Cooper pointed out that the state legislators could close North Carolina's permit loophole for assault weapons. "Pass it and I'll sign it," he encouraged. He also advocated for his earlier proposal of a red flag law that lets judges take guns away from violent criminals and people who are mentally ill.
"I've had gun advocates tell me that the problem is not assault weapons, but mental health. Well, there's a bill right now in the legislature that will provide billions of dollars for mental health through Medicaid expansion," the governor pointed out, repeating his mantra: "Pass it and I'll sign it."
Cooper stressed that, with respect to the elementary school tragedy in Uvalde, Texas, "We cannot normalize the mass murder of children. We cannot wait any longer. It has to stop." And he encouraged Republicans in the state and country to "come to the table and pass these bills."
You may contact your Buncombe County legislators easily by email or phone (below), and you may follow legislation through the well-designed NCGA website (ncleg.gov).
Elected officials from WNC
To contact your federal legislators, here are their email and phone contacts.
  U.S. Rep. Patrick McHenry, District 10: mchenry.house.gov; 202-225-2576. Hickory office: 828-327-6100
  U.S. Rep. Madison Cawthorn, District 11: cawthorn.house.gov; 202-225-6401. Waynesville office: 828-452-6022
  U.S. Sen. Richard Burr: burr.senate.gov; 202-224-3154. Asheville office: 828-350-2437
  U.S. Sen. Thom Tillis: tillis.senate.gov; 202-224-6342. Hendersonville office: 828-693-8750
Fooled You Once!
It was interesting to see a medical marijuana bill (SB 711) make its way through the NC Senate last week under the title "North Carolina Compassionate Care Act." Widely debated in the public, the bill would seem to be a restrictive one that does not offer the promise other legalization bills have provided in potential health benefits around the country. Lauded as a breakthrough bill, it would move the state more into the mainstream by allowing access to marijuana treatment for patients with certain debilitating illnesses or conditions.
But according to scuttlebutt, the carefully worded and limited bill may stand little chance of passing in the House.
Another such one-chamber wonder may be even more seriously detrimental to the general well-being of the state's populace. The long-sought expansion of Medicaid (NC is one of only 12 states that have not taken advantage of this federal bonus) was widely wished for during the height of Covid's dangerous invasion over the past two years, and there seemed a groundswell to finally approve of this opportunity to offer roughly 400,000 to 600,000 state residents health benefits when now they have none.
According to a report by the health insurance guide Healthinsurance.org, it would cost the state some $210 million to $600 million per year for this expansion, serving residents who have incomes of up to 133 percent of poverty. But that cost would be basically offset by the federal dollars that would be made available to the state. In other words, a win-win.
Still, this proposition—should it pass the Senate, as most anticipate with the recently announced support of Senate President Pro Tempore Phil Berger (R)—seems headed into a stone wall shaped by House Speaker Tim Moore (R). Moore's immediate hesitancies include his personal standard of requiring a work component for benefits, and his opinion that a short session (despite the years of consideration for this option) is not the time to pass this bill.
As Moore opined in a recent interview with WRAL-TV in Raleigh, "I believe that's something that we can really delve into next year in the long session, but to try … (to) pass it within just a couple of weeks … (is) not something that now I'm seeing a lot of support for in the caucus." They'll be back in seven months, he emphasized, for a long session.
The message? Stay well for at least the next seven months, unless you're already insured.
---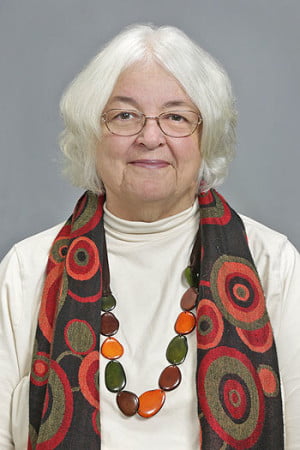 Nelda Holder is the author of The Thirteenth Juror – Ferguson: A Personal Look at the Grand Jury Transcripts.