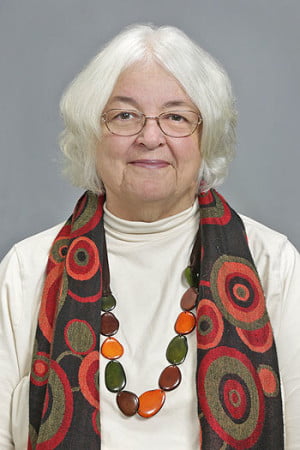 Legislative News by Nelda Holder –
In the state's political affairs, almost all roads now lead to November 3.
The March 3 primary election completed its process of winnowing candidates for office, with the exceptions of the race for a Republican nominee in western North Carolina's US Congressional District 11 and possibly the choice of a Democratic nominee for lieutenant governor.
Runoffs for state offices are held when no candidate wins more than 30% of the vote, and depending on the state or federal office in question, the election would take place in April or May. At press time, this date is dependent on the decision by NC Sen. Terry Van Duyn, who met the runoff threshold in her race for lieutenant governor.
Van Duyn, who represents the Asheville area in the NC Senate, ran second among the six Democratic candidates for this spot on the fall (November 3) election ballot. Van Duyn garnered 20% of the votes to NC Rep. Yvonne Holley of Raleigh's 26%.
The ultimate winner will face Mark Robinson of Greensboro, clear winner (32%) among nine Republican primary candidates. Robinson has not held statewide office before and won out over such candidates as NC Sen. Andy Wells and the current state Superintendent of Public Instruction, Mark Johnson, as well as former US Rep. Renee Ellmers and former state Rep. Scott Stone. Robinson came to public attention through a speech to the Greensboro City Council voicing his gun rights support.
In the Republican primary race for US Congressional District 11, none of the 12 candidates reached the winning margin of more than 30%, leaving the two top contestants with a runoff on their hands. Lynda Bennett, realtor and vice-chair of the Haywood County Republican Party, was the Freedom Caucus candidate in the primary and ran as a "Conservative Republican." Cawthorn, who claims a 200-year family heritage in Western North Carolina, is a real estate investment CEO and motivational speaker.
The ultimate Republican nominee in District 11 will face Democratic primary winner Moe Davis of Haywood County, who won 47% of the primary votes in his five-contender race. Davis is a former Air Force colonel and 25-year veteran, and served as chief prosecutor at Guantanamo Bay before resigning over the Bush administration's torture policy.
According to press reports, second-place winner Cawthorn has indicated he will ask for a runoff, which would mean a May 11 runoff.
Oddities in the primary election
Well, some could say that is a leading headline … but focusing for a moment on the top of the primary ticket, there were certainly a lot of choices to be had.
There were 16 Democratic candidates for president on the ballot, and a non-certified total of 1,322,427 voters marking one of those 16 names.
The Republicans had three presidential candidates on the ballot, plus a "No Preference" opportunity (which garnered 2.50% of the unofficial total 798,773 votes). Donald Trump won an unofficial 93.52%; Joe Walsh, 2.04%, and Bill Weld, 1.93%, ran under the Republican. And, lo and behold, there were 16 Libertarians (plus No Preference at 29.79%) who took 6,914 of the unofficial total.
And it's always interesting to take a look at voter registration in this state, which at the time of the primary included (ranked by totals): 2,526,279 Democrats; 2,294,966 Unaffiliated; 2,075,680 Republicans; 40,106 Libertarians; 3,098 Constitution Party; 2,081 Green Party.
Other State Decisions Made
We now know who will be in the running for the open US Senate seat in the fall election. Cal Cunningham, former state senator and Army prosecutor, defeated state Sen. Erica Smith 57% to nearly 35%. Smith would have become North Carolina's first black US senator, had she gained the nomination and won the race against incumbent Republican Thom Tillis. Tillis faced three candidates for the Republican nomination (Paul Wright, Larry Holmquist, and Sharon Hudson—each drawing 7%-8% of the primary vote). He is the former speaker of the NC House.
The state is guaranteed at least three new members of Congress after the redrawing of districts, and here are the people vying for those new districts: Deborah Ross (D), former legislator running in the new Raleigh area District 4, will face Alan Swain (R); in the new Greensboro-area District 6, Kathy Manning (D) will face Lee Haywood (R) in the general election. And District 11 in WNC seems headed for a runoff, with Republicans Madison Cawthorn (20%) and Lynda Bennett (23%) vying for the seat held by three-term Rep. Mark Meadows. The winner will face Moe Davis (D).
In other primary decisions for Western NC, Rep. Joe Sam Queen (D-Haywood) of NC District 119 will face former Rep. Mike Clampitt (R-Swain) in the general election. And returning to the political scene, former NC Rep. Tim Moffitt, who represented Buncombe County from 2011 to 2015, received the Republican nod in his new home county of Henderson (District 117) for the seat of retiring Rep. Chuck McGrady (R). He faces Democrat Josh Remillard, who was uncontested in the primary.
Headed Back for More
Lest we forget, those incumbent state legislators are headed back to the State House on April 28, convening at high noon. That small issue known as the state budget still looms over their heads like a thundercloud.
Until then, committees are revving back up post-primary season, and the March calendar already names committees expected to be active, such as the Joint Legislative Oversight Committee on Health and Human Services (March 10 at 9:30 a.m.); the House Selective Committee on Disaster Relief (March 10, 10 a.m.); the Joint Legislative Education Oversight Committee (March 11, 10 a.m.).
One thing to watch (with a jaundiced eye) is whatever might come out of the new House Select Committee on Residential Planning and Permitting, which is anticipated to "streamline" local/municipal permitting across the state, ostensibly in order to make permitting more "uniform." Rep. Mark Brody (R-Union) is the chair of the new committee (704-965-6585).
In a Carolina Public Press article on March 3, the director of political communications and coordination for the NC League of Municipalities, Scott Mooneyham, was quoted as saying that new statewide limits on local management of development "puts (local) planning ability at risk." A "one-size-fits-all solution," he points out, would "fail to take into account all interest."
It's well worth your time to explore the NC General Assembly's website, www.ncleg.gov. From North Carolina history to the Constitution to committee meetings (often available on audio) to the precise votes by state legislators, as well as the bills they introduce, the easy-to-use website is one of the best tools for tracking state government.
---
Nelda Holder is the author of The Thirteenth Juror – Ferguson: A Personal Look at the Grand Jury Transcripts. Read Holder's blog, www.politicallypurplenc.com