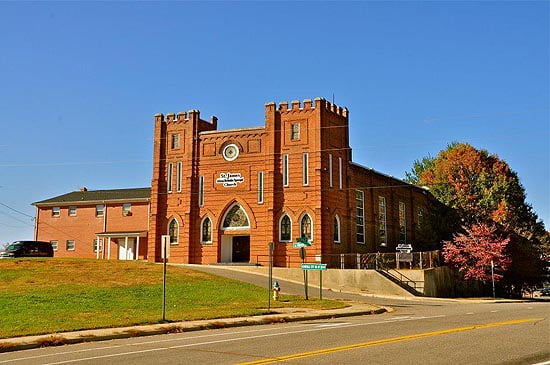 Help return St. James AME Church to its former glory.
If you have traveled past St. James AME Church at 44 Hildebrand Street recently, you may have noticed the scaffolding and fencing surrounding the building. These barriers were erected to safeguard parishioners and visitors as we begin our urgently needed restoration project.
The sanctuary has reached a critical point where vital steps must be undertaken to preserve it as a safe and viable meeting venue. Funds are needed to repair the aging roof, replace and repair deteriorating masonry on the exterior walls, and restore the flooring in the sanctuary to its former glory.
Engineers have estimated that the cost of this project will be $571,000. Will you partner with us in supporting the renovation of this major historical meeting place in our community?
Ways to Donate
On behalf of our pastor, officers, and members of this great church, thank you in advance for your time and consideration of giving to the St. James AME Restoration Project.