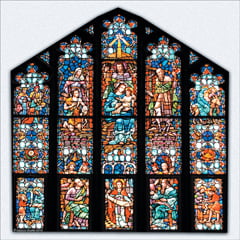 The public is cordially invited to attend the following events.
Mt. Zion Missionary Baptist Church
Spring Give-Away 
Saturday, May 18
From 9 a.m. to 1 p.m. the Give-Away will provide new and gently used clothes, small appliances, shoes, furniture, and more, absolutely free, to people in need. Give-Away donations will be accepted at the church on Saturday, May 18 from 8 a.m. to 9 a.m. at 47 Eagle St., Asheville, NC 28801. Rev. Dr. John H. Grant is the Pastor.
St. James AME Church
Diabetes Management Sessions
May 18, May 25 & June 1.
The Health Care Ministry will host the last three classes in the Diabetes Management Sessions on Saturdays from 1-3 p.m. All classes are taught by ABIPA and will be held in the Walker Fellowship Hall of the church, located at 44 Hildebrand St., Asheville, NC 28801. For more information call (828) 253-5191. Shirley Hadley, Coordinator, Rev. Brent La Prince Edwards, Pastor.
---
Special Events Coming Up? Let Everyone Know!
Send your events and announcements to info@theurbannews.com by the last Friday of the month.