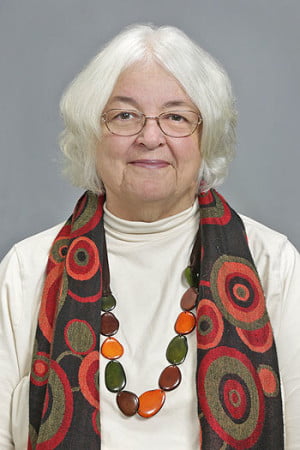 Legislative News by Nelda Holder –
Racial Equity Task Force Studying Criminal Justice
The state's Task Force for Racial Equity in Criminal Justice (TREC) has begun its work as designated in June by Gov. Roy Cooper's Executive Order 145. The 24-member task force includes sheriffs, judges, legislators, local mayors and commissioners, police chiefs, and the heads of a number of organizations who do the hands-on work with the people who find themselves engulfed in the system.
Buncombe County has two leaders participating as task force members: the Honorable Alan Thornburg, Buncombe County Superior Court Judge, and Angelica R. Wind, executive director of OurVoice NC. Co-Chairs of the project are NC Supreme Court Associate Justice Anita Earls, and NC Attorney General Josh Stein. The task force as a whole has been meeting since August, as well as in working groups exploring the following aspects of their charge:
Working Group 1: Law enforcement management
Working Group 2: Use of force; investigations; community policing; pre-arrest diversion and other alternatives to arrest; appropriate use of SRO's; reimagining public safety and reinvesting in communities
Working Group 3: Court-based interventions to end discriminatory criminalization
Working Group 4: Advancing racial equity in trials and post-conviction
The public may follow working group or Task Force meetings online, since meetings are held with social-distancing restrictions.
Schedule and instructions are available at this Task Force link: governor.nc.gov/events/upcoming-trec-events.
2020 Census Pulled Up Short
A US Supreme Court ruling has effected a premature closing of efforts to complete the 2020 Census; counting has been called off across the country.
The enumeration of everyone living in the country, regardless of age or residency status, was to come to an end October 31, but the ruling stops things short and guarantees we will be further from the ideally full count.
Why does that matter?
Each state holds seats in the House of Representatives based on the every-10-years Census count, and North Carolina—which currently elects 13 representatives—anticipated an expansion to 14 after the new count. The count also determines the allocation of federal funds—currently about $16.29 billion—for many services in the state, such as healthcare, housing, transportation, education, and human services, and it helps communities plan the whereabouts of roads, schools and hospitals, and even investments by businesses.
The response rate for the state so far has been relatively high, but NC still stands to lose a lot from the premature cutoff, which ostensibly was called for to allow federal administrators more time to compile the Census data before their year-end deadline.
The response rate for the state has been high, but if you have not provided census data regarding yourself and your family, please call the U.S. Census Bureau's hotline at (877) 923-8282, or for assistance in Spanish, call (877) 352-3676.
Vote As If Your Country Depended On It—Because It Does!
Early Voting is available around Buncombe County from Thursday, October 15 straight through to Saturday, October 31. Locations and hours (which vary by days) are available on the Election Services website (www.buncombecounty.org/governing/depts/election) or by phone at (828) 250-4200.
If you are already registered and are using an absentee ballot, the Election Services has a convenience drop-off box which is staffed, located at their office, 77 McDowell Street. Drop-off hours are 8 a.m. to 5 p.m. through November 3—Election Day. (You may still request and return your absentee ballot, but don't delay! Instructions are available through Buncombe County Election Services.)
As a resident of Buncombe County, you may still register to vote at the same time you cast your early ballot. But you may not register at the polls on final Election Day, November 3. Call Election Services at 250-4200 if you have questions about registration or voting, or check www.buncombecounty.org/governing/depts/election.
---
Nelda Holder is the author of The Thirteenth Juror – Ferguson: A Personal Look at the Grand Jury Transcripts.