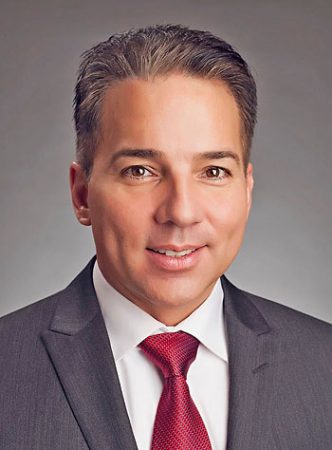 The EBCI received a national healthcare award for its work in combating substance abuse.
The Eastern Band of Cherokee Indians recently received the Redefining American Healthcare Award from the Healthcare Leadership Council, a coalition of chief executives representing some of the nation's leading healthcare companies and institutions.
The award recognizes organizations and communities that exemplify best practices in providing efficient care for high-need patients, which the EBCI has shown in its work on substance abuse, diabetes and depression.
Cherokee Indian Hospital CEO Casey Cooper and EBCI Principal Chief Richard Sneed accepted the award from Rep. Mark Meadows during a June 28 ceremony at the hospital.
"We are honored to receive this prestigious award from the Council. The EBCI is committed to serving our people in all facets of healthcare, including those affected by substance abuse and opioids," Sneed said. "This epidemic has had a serious impact on our citizens, and we are no stranger to the harmful realities of substance abuse from heroin and other drugs. We strive to do what's best for our people, are working diligently and taking the appropriate measures to ensure we overcome this pressing issue."
The EBCI is leading the way in fighting the opioid epidemic and rampant substance abuse, with a $14 million residential treatment facility and $46 million crisis stabilization unit that is currently under construction next to the Cherokee Indian Hospital.
"The EBCI strives to be an effective leader for our community, and our efforts go beyond just healthcare," Sneed said. "We appreciate the recognition from the Council and will continue our efforts until we see an improvement for our people."
About the Eastern Band of Cherokee Indians
Located in Cherokee, North Carolina, the Eastern Band of Cherokee Indians (EBCI), once part of a much larger Cherokee Nation population that became divided when the Trail of Tears was mandated, is one of three federally-recognized Cherokee Tribes, including the Cherokee Nation and the United Keetoowah Band of Cherokee Indians, which are located in Oklahoma. The Eastern Band is made up of those who remained and rebuilt within North Carolina's Qualla Boundary (sometimes called the Cherokee Indian Reservation).
Currently, there are over 15,000 enrolled members of the EBCI located in Cherokee and throughout the state. Cherokee is a sovereign nation, and governed by an elected executive and legislative branch, and has its own judicial branch.