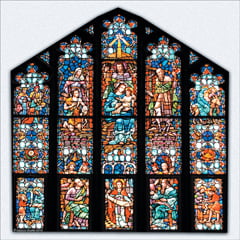 Due to the Coronavirus, some events may have been cancelled or postponed. Please contact the host of the event before attending. 
Tried Stone Missionary Baptist Church
Saturday, March 14, 2020 at 8:30 a.m.
Mud Creek Missionary Baptist Association
15th Evon Kelly Missionary Conference of the Women's Home and Foreign Missionary Society. Classes for all ages. Ms. Rosa B. Roberts, President. Tried Stone Missionary Baptist Church, 100 Carroll Ave., Asheville.
Sunday, March 22, 2020
Celebrating the Pastor's 21st Anniversary
Special guest speaker for the 11 a.m. morning service will be Minister Johnathan Bryson from New Hope Baptist Church of Gastonia, NC. Guest speaker for the 4 p.m. evening service will be Dr. Lamont Littlejohn, joined by the choir and congregation from Mt. Calvery Baptist Church from Shelby, NC.
St. James A.M.E Church
Sunday, March 29, 2020

The Mary J. Women's Missionary Society will observe its Annual Day beginning at 11 a.m. The Guest Speaker is Minister Treva Williams of New Mount Olive Missionary Baptist Church. Call (828) 253-5191 for more information. Bernadette Thompson,  President; Rev. Brent La Prince Edwards, Pastor. St. James A.M.E Church, 44 Hildebrand Street, Asheville.
---
Special Events Coming Up? Let Everyone Know!
Send your events and announcements to info@theurbannews.com by the last Friday of the month.