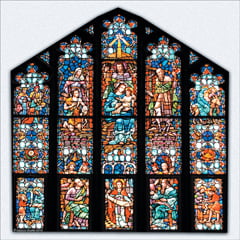 The public is cordially invited to attend the following events.
Tried Stone Missionary Baptist Church
100 Carroll Ave., Asheville, NC 28801
92nd Church Anniversary
Sunday, February 16
4 p.m. celebration features special guests Rev. Brian K. Scott and the choir and congregation of Hill Street Missionary Baptist Church of Asheville. Rev. David G. Perry will be the guest preacher for the 11 a.m. service.
Mt. Zion Missionary Baptist Church of Asheville, Inc.
47 Eagle Street, Asheville, NC 28801
Black History Month Celebration
Sunday, February 23
11 a.m. worship service features special musical guests the Asheville Christian Academy Choir. Dr. Dwight Mullen will be the guest speaker for the 10:45 a.m. worship service, followed by the annual Soul Food Dinner. Dr. John H. Grant is the Pastor. Celebrating Black History Month each Sunday in February.
Bethel SDA Church
238 S. French Broad Avenue, Asheville, NC 28801
Building Resilient Families
Friday & Saturday, March 6 & 7
Family Life Ministries will present a free marriage and family enrichment series featuring Ron and Deria Gadsden, an inspiring couple who have been married for 46 years. The Gadsdens have led couples and families to a closer relationship with God through their leadership seminars and coaching sessions for 22 years. Come out and hear their stories of faith, miracles, and resilience.
Couples seminar takes place Friday at 6 p.m. Full day of service and workshops for the entire family will be held on Saturday. For more information, please contact FamilyBethelAVL@gmail.com.
---
Special Events Coming Up? Let Everyone Know!
Send your events and announcements to info@theurbannews.com by the last Friday of the month.