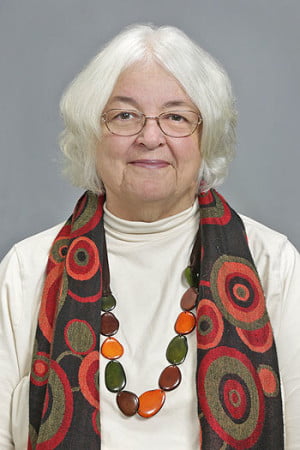 Legislative News by Nelda Holder –
As the massive election changes just enacted by the Georgia State Legislature meet the hot flames of public resentment, don't ignore the more subtle legislation filed in the North Carolina General Assembly.
For example, Senate Bill 360 (rather sinisterly given the short title of "Prohibit Collusive Settlements by the AG") would usurp the current power of the state attorney general to enter into certain settlement agreements or consent judgments involving a "dispute, claim, or controversy" in which the speaker of the NC House and the president pro tem of the NC Senate "have intervened or are otherwise named parties." The same would apply to disputes, claims, or controversies challenging a North Carolina statute or provision of the state Constitution if the speaker and president pro tem have intervened on behalf of the General Assembly or are jointly named in their official capacities as parties to the suit.
Instead, joint approval from the speaker and president pro tem must first be obtained by the attorney general before settling such a case.
Let's read that again. It says: If the two most powerful legislators in the NC General Assembly, each elected only by voters in their own districts, do not agree with the person elected by the voters throughout the state to attend to such legal affairs and make such agreements and judgments, they will have the power to negate his decision.
Just a little something to keep your eye on. The primary sponsors are Republican Senators Ralph Hise, representing Madison, McDowell, Mitchell, Polk, Rutherford, and Yancey counties; Warren Daniel (Avery, Burke, Caldwell); and Paul Newton (Cabarrus/Union). Cosponsors (14 at press time, also all Republicans), include Chuck Edwards of Buncombe, Henderson, and Transylvania.
Looking for a Little Bipartisanship?
The "Be Pro Be Proud" (SB 351) pilot program bill has received bipartisan sponsorship in the Senate (and is expected to be introduced in the House), with the aim of establishing a three-year mobile statewide workforce development pilot program. The focus would be to generate "student, parent, and educator interest in technical professions within the construction, manufacturing, transportation, and utility industries" by emphasizing such career paths as "high-tech, high-wage." It would further aim to support the state's postsecondary attainment goals to increase degrees and certificates in skilled trade professions.
This promising idea would provide a custom-built mobile workshop to provide education and virtual experience regarding various careers, job responsibilities, and average statewide wages for each career. Primary sponsors are Sens. Todd Johnson (R-Union County) and Vickie Sawyer (R-Iredell/Yadkin); initial cosponsors are Sens. Kirk deViere (D-Cumberland) and Paul A. Lowe, Jr. (D-Forsyth).
Budgeting for the Weary
It's 2021. And North Carolina is still operating (generally speaking) under its 2018-19 budget. That's because the budget assembled for 2019-20 never garnered enough votes to override Gov. Roy Cooper's veto—and in such a case, state law allows for maintaining the prior year's spending level if a budget agreement is not forthcoming.
(There were some piecemeal mini-budgets that saw their way to fruition, but not a general budget plan for the state.)
Now we try again—and Cooper has released his budget proposals for 2021-23 in timely manner. Next up will be the House and Senate versions and then the seemingly never-ending partisan contentions over spending.
But a new factor could change the equation this year. We have just experienced a year like no other in the state and in the country. The factor of Covid-19, when applied to the state budget and the learning process we have just gone through, just may leverage a bit more cooperation between parties in carving out House and Senate proposals for reconciliation.
Cooper has called for "a blueprint to help North Carolina build a stronger, more resilient future," targeting $27.4 billion in the first year and $28.5 billion in 2022-23 for such state responsibilities as education, economic development, and healthcare—without raising taxes. He also outlines a plan to use federal funds from the American Rescue Plan on one-time state priorities such as broadband expansion, water and sewer infrastructure improvements, and assistance for businesses recovering from the pandemic.
His general budget targets K-12 teacher raises averaging 10% over the biennium, plus ensuring a minimum wage of $15 an hour for all noncertified school personnel. It would invest $80 million to help school districts hire support personnel such as nurses, counselors, psychologists, and social workers.
The budget proposes a $4.7 billion General Obligation Bond for the November 2021 ballot to rebuild critical infrastructure, including public schools (which have $8 billion in documented needs) and colleges; $430 million for health and safety projects; and $460 million for parks, zoos, museums, and historic sites.
Other targeted areas include support for economic investments and goals for cleaner energy, air, and water in the state—including attracting clean-energy jobs, strengthening environmental stewardship through improved access to parks and enhanced resiliency to future floods in the state, and an $8 million allocation for "emerging-compounds mitigation."
The Legislature is expected to respond in the coming weeks with its own priorities and spending amounts, but speculation is that there may actually be a chance in this year's session to pass Medicaid expansion through the auspices of the Affordable Care Act. The state is one of only 12 that have not taken advantage of expanding Medicaid access; doing so would bring as many as nearly 400,000 of North Carolina's uninsured citizens into the medically covered fold. The publicity alone would bring perhaps another 95,000 (mostly children) into the program who are Medicaid-eligible now but not signed in.
Come On … You Know You Want to Jump In
It is April in the year 2021, and already seven hopefuls—four Democrats, two Republicans, and one independent—have announced their candidacies for the 2022 election to replace retiring Republican US Senator Richard Burr.
The current flock includes four Democrats: NC Senate member Jeff Jackson from Charlotte; Beaufort Mayor Rett Newton, a doctoral student at Duke University Marine Lab; former NC Sen. Erica Smith, an engineer from Northampton County (Smith lost in the 2020 Democratic primary to Cal Cunningham, who subsequently lost to Republican Sen. Thom Tillis); and Richard Watkins from Greensboro, a virologist and founder of The Science Policy Action Network Inc. (Watkins ran for nomination to the US House in 2018).
Republicans who have announced campaigns for the seat are Jen Banwart of Raleigh (who is eschewing donations), who spent 19 years with the Department of Defense; and Mark Walker, a former US Representative from Greensboro.
The one announced independent candidate, Kimrey Rhinehardt, is a former Burr staffer and former Republican who left the party after the January 6 Capitol riot. Rhinehardt is currently working to obtain the 84,000 signatures necessary to be placed on the ballot.
Then there are the illustrious maybes who are bobbing to the speculative surface: US Rep. Tedd Budd (R), who is in his third term representing the 13th Congressional District; former Gov. (and former Charlotte mayor) Pat McCrory (R); Lara Trump (R), a Fox News contributor and native of Wilmington who is not currently a resident of NC; and Joan Higgenbotham (D) of Charlotte, an electrical engineer and former NASA astronaut.
It's going to be a long year.
---
Nelda Holder is the author of The Thirteenth Juror – Ferguson: A Personal Look at the Grand Jury Transcripts.