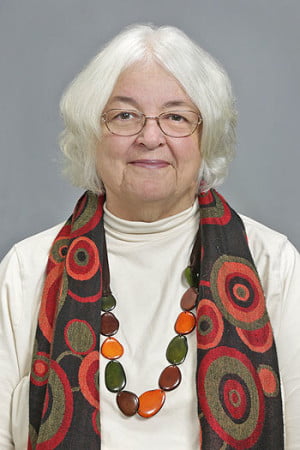 Legislative News by Nelda Holder –
The 2019 session of the NC Legislature has begun in earnest, reconvening on Wednesday, January 30, to get down to the business of legislation.
But unlike recent years, this session has a stronger tinge of blue because the number of Democratic legislators climbed in last fall's election—to the point of toppling several years of Republican gubernatorial-veto sway. Democrats will now, provided they stick together, be able to prevent veto overrides.
And suddenly, the word "bipartisan" is being heard.
That won't be an easy accomplishment, but the very idea has been too long absent, and there are at least the beginnings of rapprochement on some topics, such as expanding Medicaid in order to serve North Carolina's financially handicapped citizens in need of medical coverage, and securing funds for school construction across the state.
There is public pressure, if so far no legislative movement, toward at least some consideration of nonpartisan redistricting in the state. We've talked in this column before about the support such an idea used to get before the Republican majority took over both houses—back when now-House Speaker Tim Moore (R) sponsored such legislation four times and Senate President Pro Tempore Phil Berger (R) topped him with five such sponsorships.
Perhaps everyone is holding their breath for the U.S. Supreme Court's hearing in March on the question of unconstitutional districts in the state—a lawsuit pursued by individual voters along with the League of Women Voters of North Carolina and NC's Common Cause. That hearing looms large on the national front as well as here in the state.
First out of the chute
Four important bills popped out of the chute on the first day of filing, covering the topics of eminent domain, Medicaid coverage, state law relating to monuments, and the reconstitution of various boards and commission.
HB 3 – Eminent Domain: Henderson County's Rep. Chuck McGrady (R) is one of four primary sponsors of this bill, which specifically states that "private property shall not be taken by eminent domain except for a public use," with just compensation decided by a jury "at the request of any party."
The new wording of the old law would eliminate eminent domain for private condemners' "public benefit," retaining only "public use." It adds communication facilities and natural-gas distribution facilities to the compliance list. Additional sponsors are Destin Hall (R-Caldwell), Ken Goodman (D-Montgomery/Richmond/Stanly), and David Lewis (R-Harnett).
HB 5 – Close the Medicaid Coverage Gap: This bill would qualify individuals within the Medicaid coverage gap whose adjusted gross income is at or below 133% of the federal poverty level, and who is 19 or older and under age 65 and not entitled to or enrolled in Medicaid coverage as of January 1. Primary sponsors are Reps. Gale Adcock (D-Wake), Carla Cunningham (D-Mecklenburg), Verla Insko (D-Orange, and Jean Farmer-Butterfield (D-Wilson). Co-sponsors include WNC Reps. John Ager (D-Buncombe), Susan Fisher (D-Buncombe), Joe Sam Queen (D-Haywood/Jackson/Swain), and Brian Turner (D-Buncombe).
A companion bill was filed in the Senate (SB 3) by sponsoring Senators Ben Clark (D-Cumberland/Hoke, Dan Blue (D-Wake) and Robinson (D-Guilford). Buncombe County Sen. Terry Van Duyn (D) is a co-sponsor.
HB 10 – Repeal 2015 Law Relating to Monuments: This is a one-liner of a bill, simply repealing the 2015 law relating to the protection of monuments and memorials. Primary sponsors are Reps. Pricey Harrison (D-Guilford), Evelyn Terry (D-Forsyth), Marcia Morey (D-Durham), and Kelly M. Alexander (D-Mecklenburg). Rep. Susan Fisher (D-Buncombe) is a co-sponsor.
HB 14 – Reconstitute Various Boards & Commissions: The purpose of this bill is to put back together some of what the Legislature had torn asunder. Because of court rulings that appointments were made unconstitutionally, the Child Care Commission; the Board of Trustees for the Clean Water Management Trust Fund; Parks and Recreation Authority; the Private Protection Services Board; the Rural Infrastructure Authority; the State Building Commission all receive reconstitution under this bill, sponsored by McGrady, John Torbett (R-Gaston), Stephen Ross (R-Alamance), and Harrison.
Re-examining their ethics
After the legal failure of the combined elections and ethics board that was recently disbanded by the court, this term's Legislature has put forward appointments for a new State Ethics Commission that follows the format originally discarded by the Republican majority.
SB 7 (Bipartisan Ethics Appointments) is the formal recommendation by the President Pro Tempore for appointment of Dr. Clarence G. Newsome of Mecklenburg County and the Honorable Shirley Randleman of Wilkes County. Newsome is the former president of Shaw University and an elected trustee of The Duke Endowment; Randleman is a former state representative (2009 to 2013) and senator (2013 to 2018).
Appointments by the House Speaker are the Honorable Carl J. Stewart, Jr., a Gaston County attorney and former Speaker of the NC House; and the Honorable Thomas "Roger" West of Cherokee County, a former member of the House.
Re-examining their votes
The ongoing investigation into voting irregularities in NC's 9th District election in November, which has left the district without representation in Washington since the U.S. House convened in January, finally has a new supervising authority. Following the court dissolution of the former Board of Elections and Ethics (refer to the above explanation), there was no board in place until January 31, when Gov. Roy Cooper named five members to the newly constituted board: a replica of the original board before the legislative changes. Democrats Stella Anderson of Boone, Jeff Caron of Durham, and Bob Cordell of Charlotte (elected chair by teleconference) will serve along with Republicans David Black of Concord and Ken Raymond of Winston-Salem. Two of the five, Anderson and Cordle, are veterans of previous election boards.
The newly convened board plans to hold the long-awaited evidentiary hearing on the disputed election in North Carolina's 9th Congressional District on Feb. 18 at 10 a.m. at the North Carolina State Bar in Raleigh. The hearing is expected to last for two days, but the site has been reserved for three. (The previous board had scheduled an evidentiary hearing for January, but a court disbanded the nine-member board on Dec. 28 due to an unrelated issue.)
Republican Mark Harris leads Democrat Dan McCready by 905 votes in the unofficial results from the 9th district. But the previous nine-member state board twice declined to certify the results, citing irregularities among mail-in absentee ballots in Bladen and Robeson counties.
Harris attempted to get his election certified in Wake County Superior Court, but was denied. It takes three votes to certify the election results and four votes to call for a new election. A vote could be held at the end of the hearing, Bob Cordle, the board's chairman, told The Charlotte Observer.
"I think we would do it at the end of the hearing," said Cordle, a Charlotte attorney.
Perhaps the Republican-led GA still gets the last laugh, however. In December, a new statute was passed giving the board authority to order a new election, but only by a majority of four board members.
But as UNC School of Government's Robert Joyce imagines, there could be a three-to-two vote for a new election that results in certification of the election by default. In an edifying article from the UNC School of Government's blog "Coates' Canons: NC Local Government Law," Joyce lays out the historical labyrinth this election is negotiating.
The original system for administration of elections was created in 1901 by the General Assembly, and it was a five-member board appointed by the governor—with only three appointees to be from the governor's political party.
The General Assembly put a temporary end to that system after a Democrat was elected governor (Cooper). The eight-member state board they created was subsequently declared to violate the state constitution's separation of powers. Then a nine-member board was created but also found unconstitutional, and the GA returned to the original five-member board format.
Oh, the tangled web the 2018-2019 General Assembly has left us with. (Author's note: If you enjoy wonky reading, do work your way through Joyce's explanation.)
No time to stand down
Since February of 2007, there has been a "People's Assembly" in February in downtown Raleigh, to "advise" the General Assembly of the agenda supported by the state's NAACP and associated organizations and individuals. The annual event brings thousands (in 2017, that was estimated to be 80,000) to the state capitol for the Moral March on Raleigh, culminating in the HKonJ People's Assembly, with speeches and legislative priorities. (HKonJ stands for Historic Thousands on Jones Street, where the Legislature meets.)
HKonJ began under the leadership of Rev. Dr. William J. Barber II, former state president of the NAACP and originator of the now historic Moral Monday protests in the NC State House. Barber is currently leading the national Poor People's Campaign: A National Call for a Moral Revival honoring the 1968 Martin Luther King Jr. campaign. The 2019 HKonJ, scheduled for February 9, was set to include some 125 NAACP branches, youth councils and college chapters from across the state, as well as members of over 200 other social justice organizations.
---
Nelda Holder is the author of The Thirteenth Juror – Ferguson: A Personal Look at the Grand Jury Transcripts. Read Holder's blog, www.politicallypurplenc.com